Pahibalo!
---
---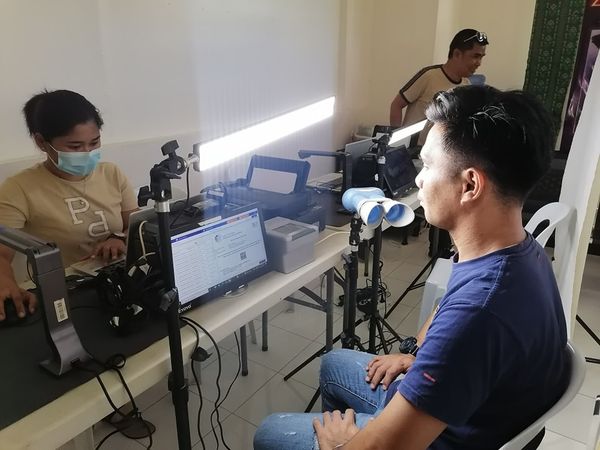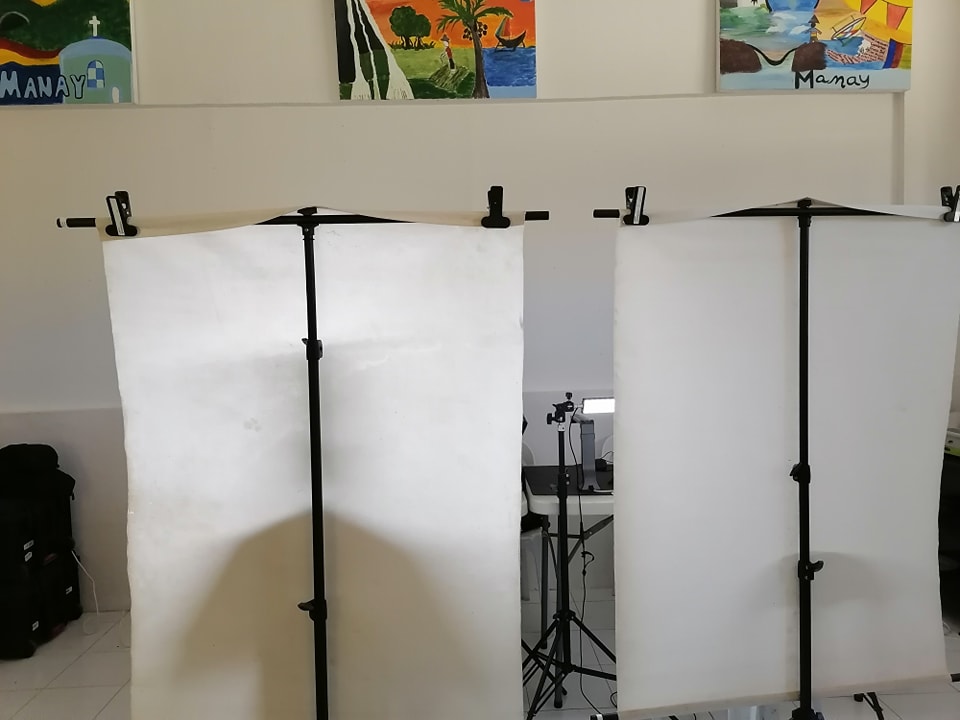 ---
PSA PHILIPPINE ID SYSTEM IS BACK!
PSA Philippine ID System is back to the Negosyo Center Manay for its roll out for the remaining 30% Manayans who are not yet registered with the system. Busa, kung wala pa ka makapa ID sang Philippine ID System adto namo sa Negosyo Center Manay sa may Terminal kay available sila gikan Lunes to Biyernes 8:am to 5:00pm (Sabado naga mobile registration). Sa mga adunay mga pangutana bahin sa mga ID palihug pangitaa si Paolo or si Kris.
#PSA #philippineidsystem #negosyocenter
---
Recent Events
MANAY PRODUCTS HIGHLIGHTED IN MANAY FESTIVAL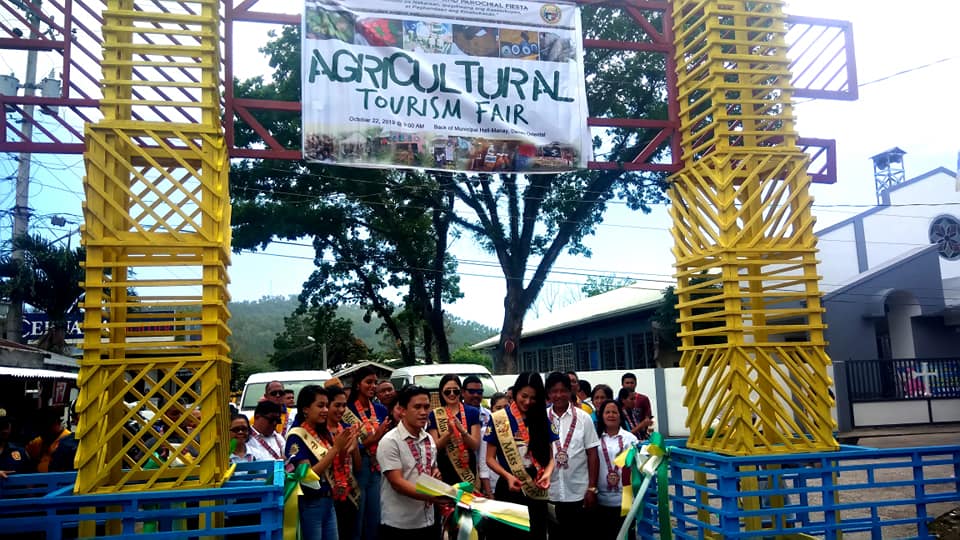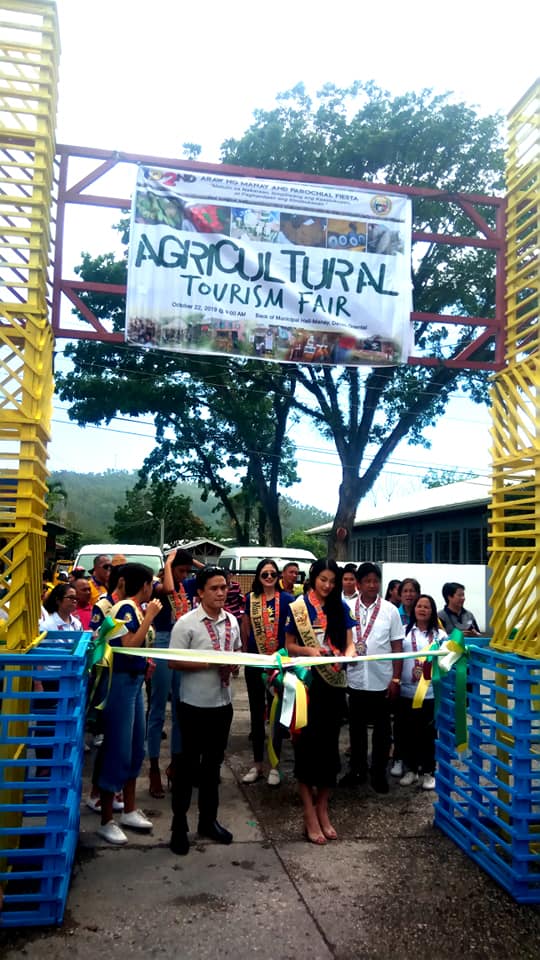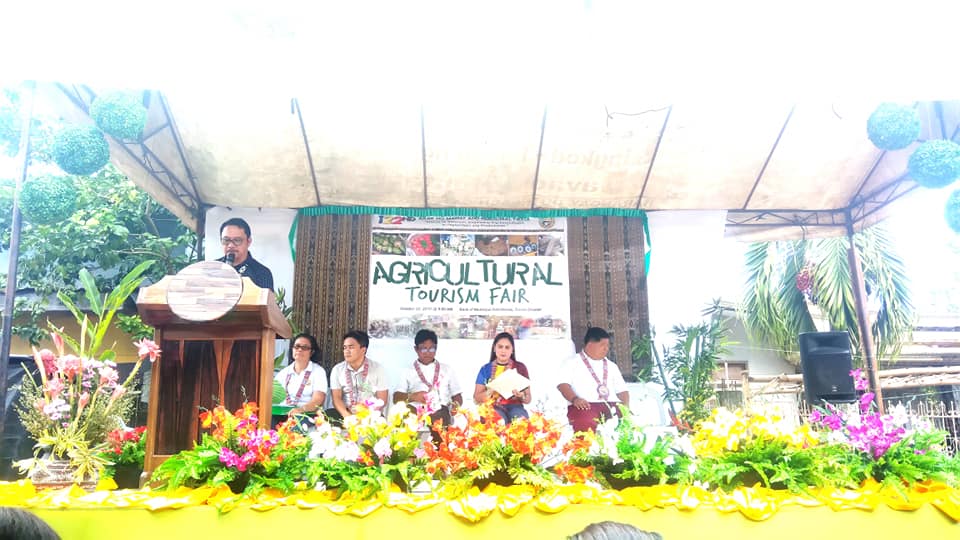 Manay, a municipality found in the eastern seaboard of the Province of Davao Oriental is an agricultural area wherein Copra is the main commodity held its Agricultural Tourism Fair as part of the celebration of 122nd Araw ng Manay and Parochial Fiesta. The Agri-Fair is being graced by the Miss Earth reigning queens together with the barangay and municipal officials. The AgriTourism-Fair is an annual event organized by the LGU Manay in coordination with the Municipal Agriculture Office. It showcases the different products and tourism areas in the different barangay. Indeed, come and visit as well as explore Manay! #agritradefair #wowmanay #manaytourism #arawfiesta122
Article written by: Jan Michael Belena
Published: 2019-10-22
GENERAL PROGRAM OF ACTIVITIES FOR ARAW NG MANAY AND PAROCHIAL FIESTA 2019!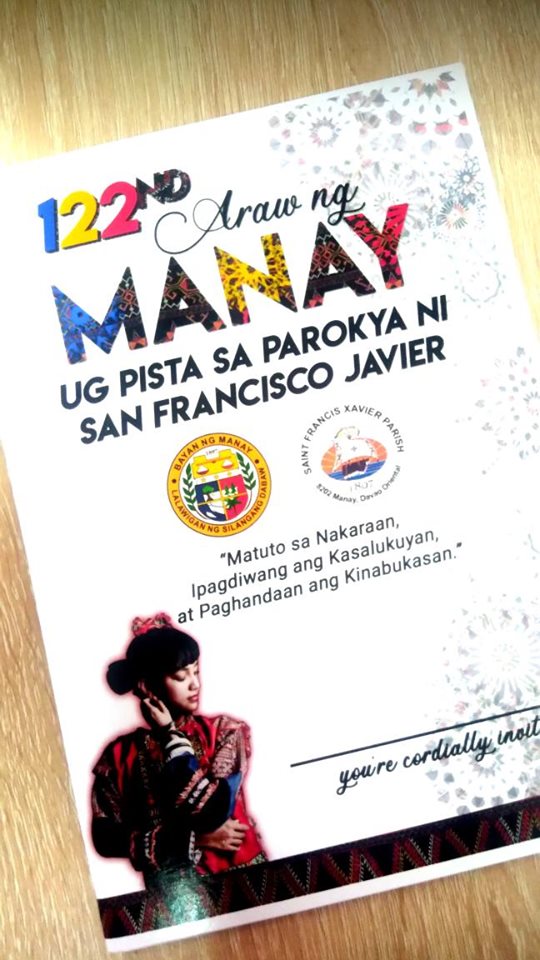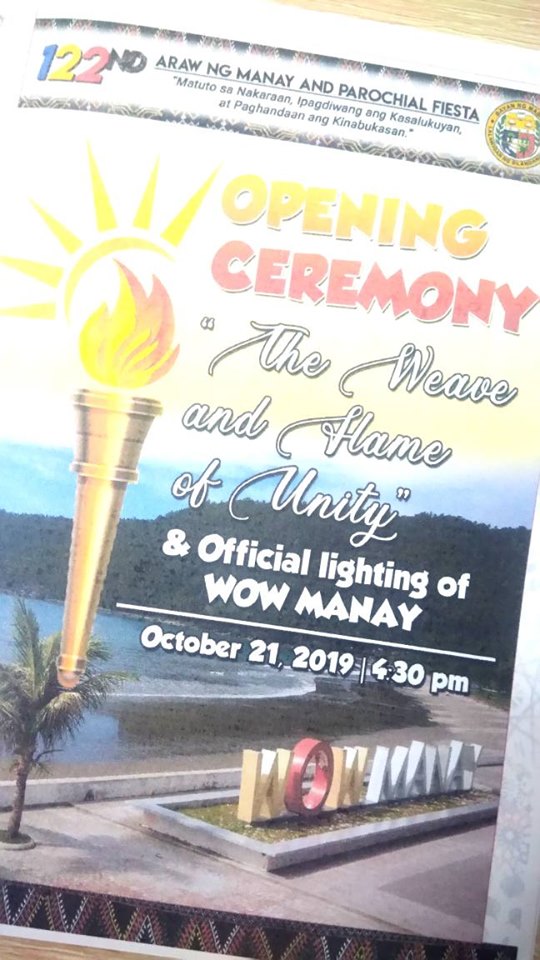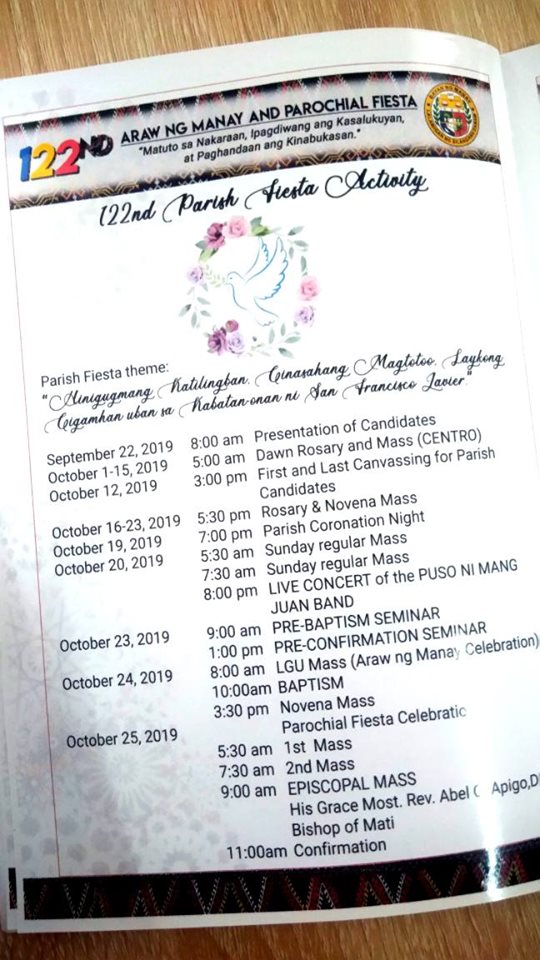 This years' theme: "Matuto sa Nakaraan Ipagdiwang ang Kasalukuyan at Paghandaan ang Kinabukasan" October 16-23, 2019 -Rosary and Novena Mass at St. Francis Xavier Parish October 3-20, 2019 -Sports Activities at Municipal Gymnasium and Volleyball Court October 19, 2019 -Parish Coronation Night at Manay Gym October 20, 2019 -Basketball Championship and Live Concert of the Puso Ni Mang Juan Band (Parish) at Manay Gym October 21, 2019 -Opening Ceremony "Flame of Unity", Official Lighting of Wow Manay at Manay Baywalk Park -"Tribute to the Women in Bloom" : The Miss Earth Fashion Show at Manay Baywalk Park October 22, 2019 -Tree Planting with Miss Earth along Sta. Maria Highway (MAO Area) -COCOBUBILUSA at Manay Baywalk Park -3-Cock Derby at Manay Laviebu Gallera -Governor's Congresswoman Night at Manay Baywalk Park October 23, 2019 -FUNRUN 2019 at Manay Baywalk Park -Katipanod Aw Kaungan-unganan: Pinta Manay 2019 at Brgy. Central Mini-Gym -Bancarera at Manay Baywalk Park -Senior Citizen / PED Medical Mission at Manay Gym and Department of Education Night at Manay Gym. October 24, 2019 -LGU Mass at St. Francis Xavier Parish -Flag Raising and Floral Offering Parade in front of Municipal Hall -Basketball Exhibition Game at Manay Gym -Pahalipay ni Mayor 2019 and Special Celebrity Guest Performance RAVE Party at Manay Baywalk October 25, 2019 -Parochial Fiesta Mass at St. Francis Xavier Parish and Cheerdance Competition at Manay Gym For more details please refer to the photos posted! Come, visit and join us in the celebration of our 122nd Araw ng Manay and Parochial Fiesta!!! #WowManay #ManayTourism
Article written by: Jan Michael Belena
Published: 2019-10-17
Public Information
---
Lantawa! Ania ang mga pamaagi unsaon pagkuha ug PSA copy sa birth, marriage, ug death certificate ug CENOMAR.
LGU Annual Accomplishment Report 2021
Pursuant to the Section 97 Title III Human Resources and Development of the Republic Act 7160 or the Local Government Code namely Annual Report that on or before March 31 of each year, every local chief executive shall submit an annual report to the sanggunian concerned on the socio-economic, political and peace and order conditions, and other matters concerning the local government unit, which shall cover the immediately preceding calendar year. A copy of the report shall be forwarded to the Department of the Interior and Local Government. The Local Government Unit of Manay presents to you the Annual Accomplishment Report for the year 2021. This is a Five-part Report AVP which consists of Social sector, Environment sector, Economic sector, Infrastructure sector and Local Governance.
---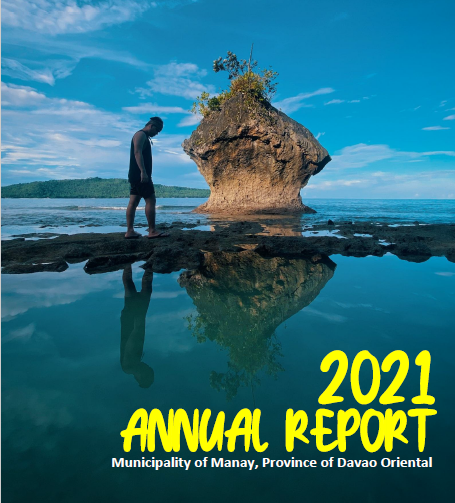 Downloadable copy of LGU Annual Accomplishment Report for 2021 now available (click here)
Local Governance Sector
---
Economic Sector
---
Environment Sector
---
Social Sector
Link here
---
Infrastructure Sector

---

You can now apply and process Building Permit and Certificate of Occupancy online thru these links:
For queries regarding the iBPLS, you may visit the Municipal Engineering Office, Municipal Hall Building of Manay and look for Justine Orphea (Pia) Palomares, Building Inspector and iBPLS Focal.
Contact
(0956) 715 9100
(0919) 419 9138
---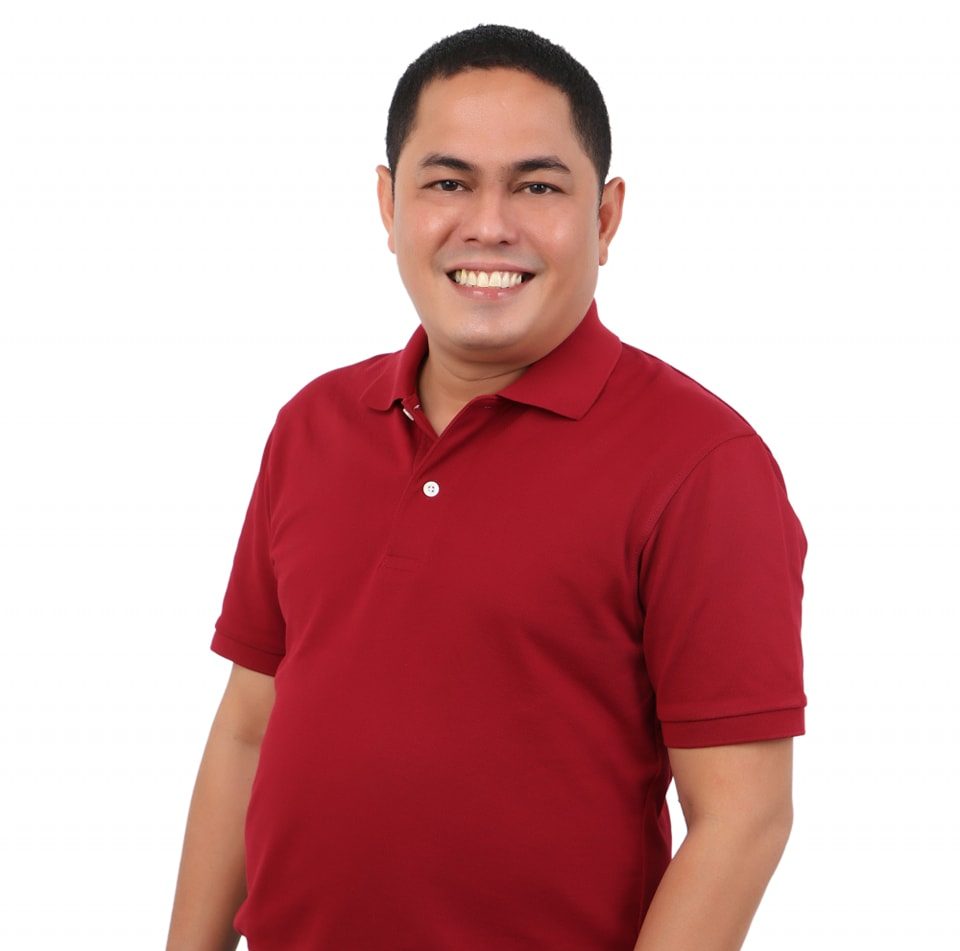 Hon. Jon Marco M. Dayanghirang
Municipal Mayor
---
---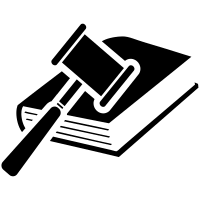 Municipal Ordinances
NOTE: If you cannot find a specific ordinance or title, or if you want a printed copy, or other inquiries, please contact the Secretary to the Sanggunian directly(marlenetana.official@gmail.com)
---
Weather Report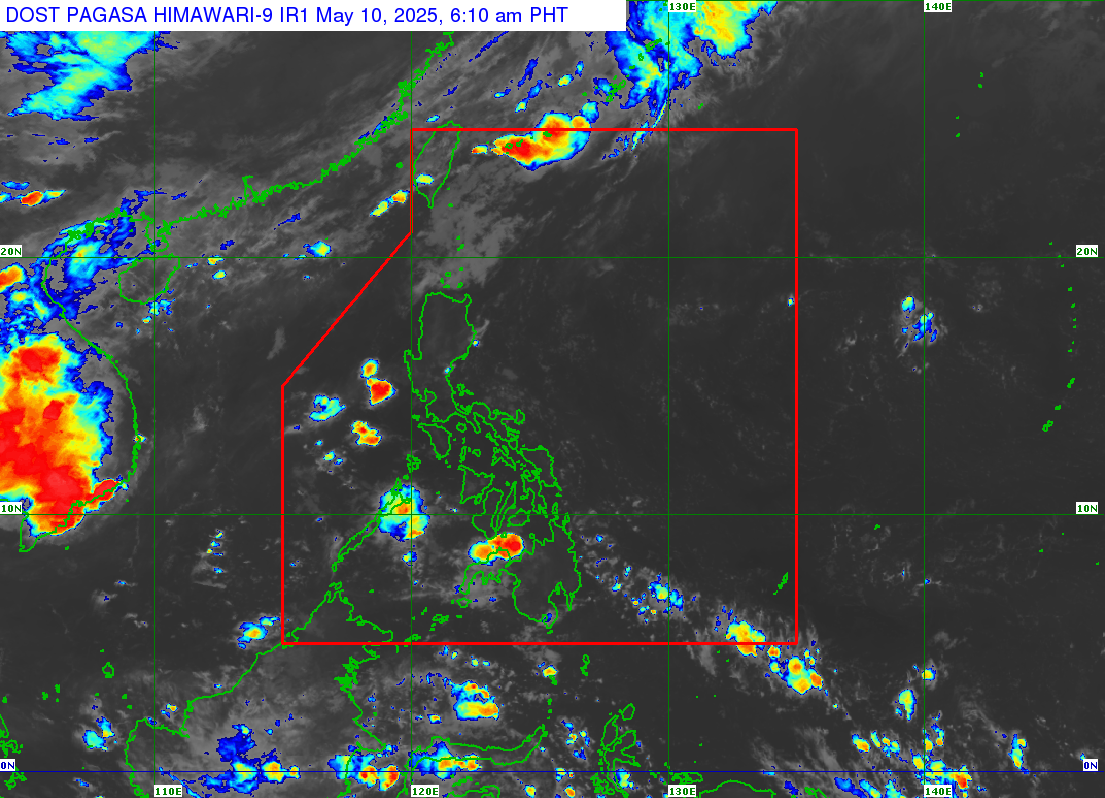 ---

---
COVID-19 Updates
---
COVID-19 Booster dose advisory
Pahibalo: Sa mga batang nag edad og 12-17 years old, pwd na modawat og booster dose as long as lima (5) na ka bulan gikan sa second dose. Dalaha lang ang vaccination card og ubanan sa ginikanan. Daghang salamat.

---
Ang Municipal Health Office- Manay nagapahibalo sa tanang katawhan na nagasugod na ang pagbakuna sa ikaduhang booster (2nd dose) alang sa mga Frontliners og Senior Citizens. Palihog sa pagdala sa inyong vaccination card.
Alang sa dugang kasayuran palihog adto sa pinakaduol na barangay health station.
Daghang salamat.
COVID-19 IATF Resolutions (please click here)
---
COVID-19 Vaccine Fact Sheet please click here
Kinsa ang pwede modawat sa booster dose? Sa mga nabakunahan:
I- Sinovac, Sinopharm, Moderna, Pfizer, AstraZeneca- pagkahuman tulo (3) bulan gikan sa second dose.
II- Janssen- duha (2) ka bulan gikan sa pagbakuna. Palihog pagdala sa inyong vaccination card. Daghang salamat.
Pwede na magabakuna batok sa COVID-19 ang mga bata edad singko (5) hangtod onse (11) anyos aron mas mahatagan sila ug dugang proteksyon batok sa covid-19 virus.
Alang sa mga ginikanan nga interesado pabakunahan ang ilang mga anak, dalaha lamang ang bata sa pinakaduol nga health center aron ipa-rehistro ug makapa-schedule.
Lakip sa mga requirements ang musunod:
✅Valid ID o photocopy sa birth certificate sa bata
✅Any Valid ID sa parent or guardian.
Libre lamang ang pagpabakuna laban sa COVID-19 virus, busa avail na. Protektahi ang inyung mga anak. Pagpabakuna na!
Information Regarding Boosters (please click here)
---
Person with Disability o PWD kaba? Nag eskwela ka ba? Rehistrado ka ba sa opisina sa MSWDO?
Dali na! Pagdala ning mga mosunod:
A.) Certificate of enrollment
B.) Photocopy sa imung updated na PWD ID
C.) Brgy Certificate.
Certificate of Indigency
Certificate of Indigency is issued to less fortunate resident who desires to avail assistance such as Scholarship, Medical Services, Free Legal Aid from Public Attorney's Office (PAO) and the like.
Who may avail: Any bonafide indigent resident of Manay
Office or Division: Municipal Social Welfare and Development Office
---
Reminders For Solo Parents
---
National ID Registration
Commonly Asked Question about National ID Registration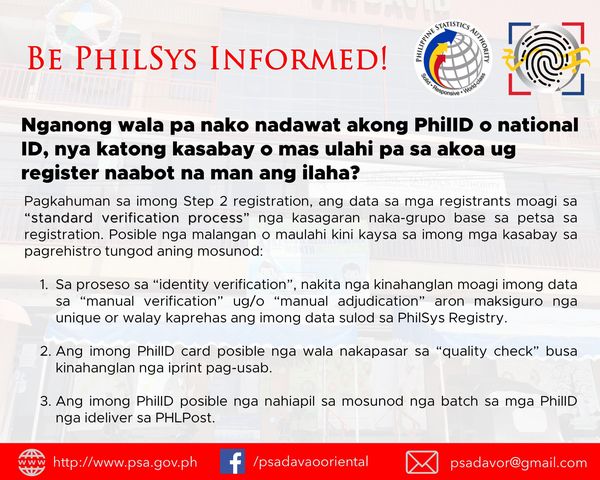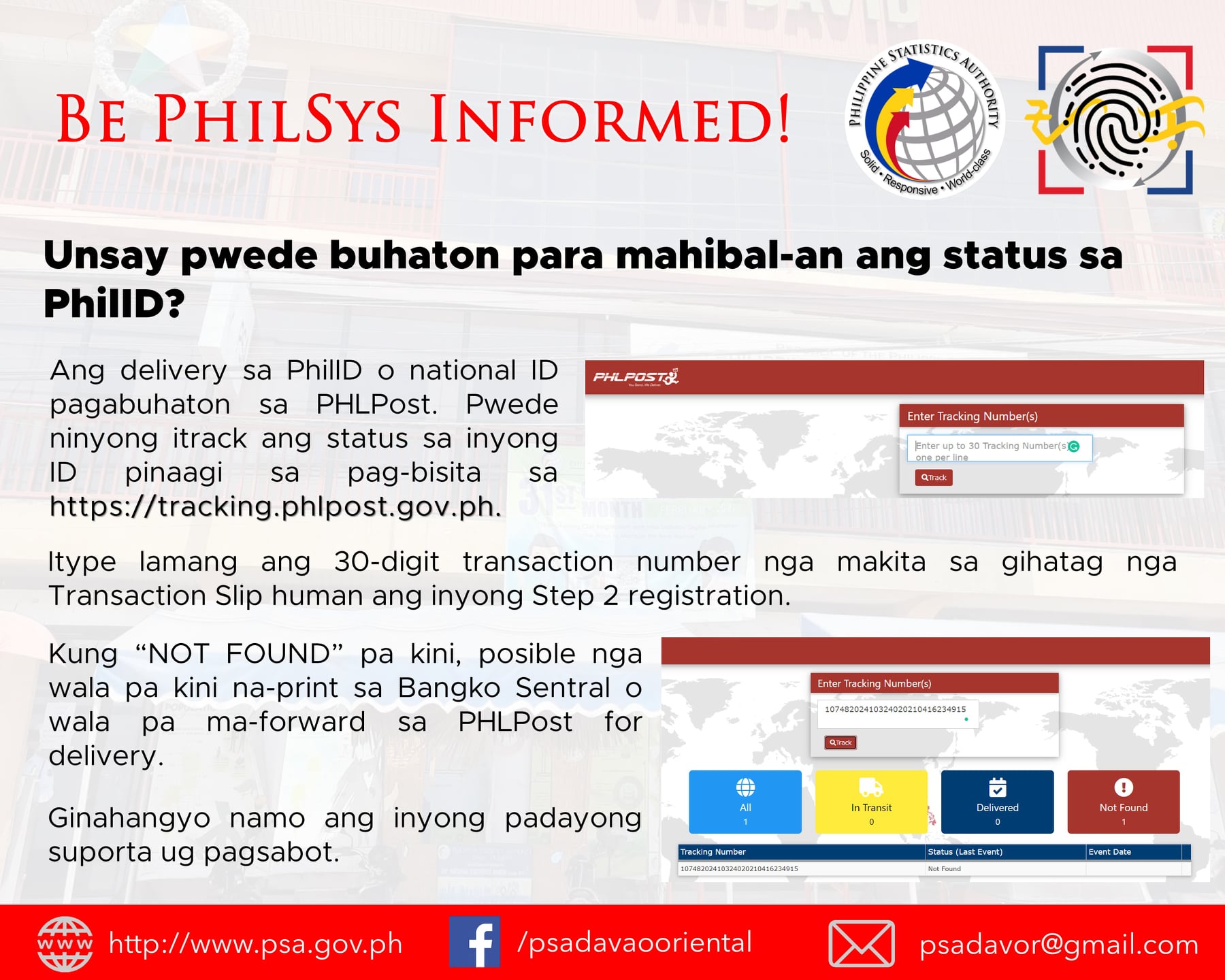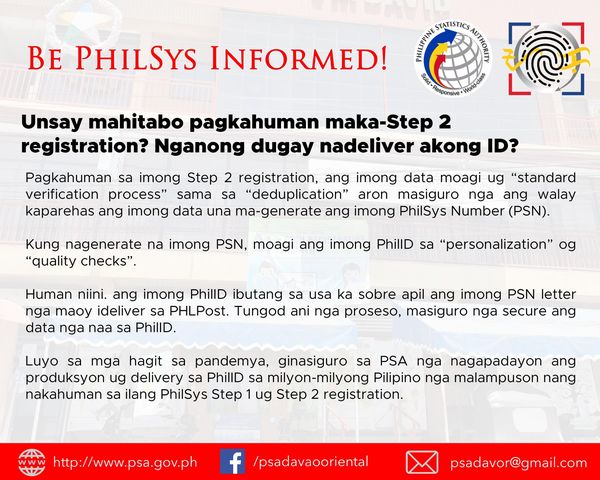 For those who have registered for the National ID -Track your National ID registration Status here
---
Featured Articles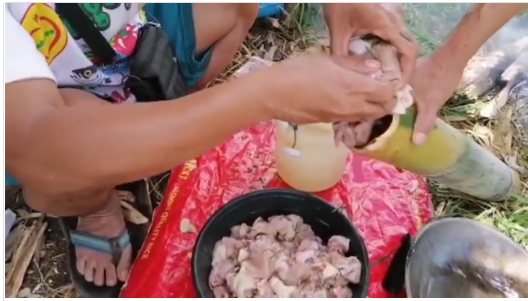 Loot is the indigenous way of cooking a meat into a sumptuous viand!
Note: The video was shot at Purok Poblacion, Barangay Taocanga.
In Barangay Taocanga, "Pag-tataan" or a celebration of the first harvest of an upland rice. Upland Rice is a kind of rice that is planted directly to a dry soil rather than to a paddy. This rice is harvestable every 4 months or depends on its variety. According to the farmers, it can be planted in any months of the year, the new generations preferred to plant it on Summer months especially May but the elders preferred to start planting on August to September. Have you had upland rice in your meal? Comment us your experience!
Note: The video was shot at Purok Poblacion, Barangay Taocanga.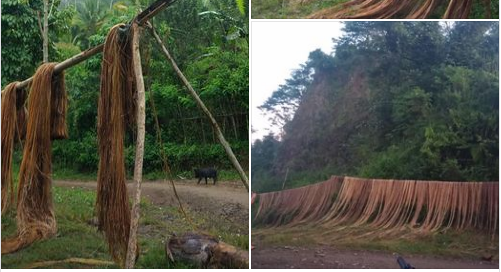 ABACA: OLD MACOPA'S AGRICULTURE WONDER!
Barangay Old Macopa, one of the barangays of the Municipality of Manay is located at the southwestern portion of the municipality of Manay whose economic activity is more on Agriculture. Corn, Coconut, Banana and Abaca are the most common crops being planted by the farmers.
3rd on the list, Abaca yielded 104,300 metric tons on the year 2015 of the barangays' crop with 149 hectares being planted. With the current price and its popularity, Abaca is now widely planted to the different puroks and sitios.
The variety of Senorita is common in the areas of Purok Malipayon, Taganaga, Gravahan, Madsayap, Buyo and Malinawon. Sinamuyo and Dabaw, native varities, also thrive together with the common Mindanaoan variety of Tangungon and Inusa.
A mix of traditional and modern techniques, the Old Macopa abaca planters are keen on improving its performance. Thus making the Abaca industry a sought-after economic power and a potential investment area for the municipality.
KADI DA KAMO!
Come, visit and invest in Manay! by Jan Michael Belena, MPDC Staff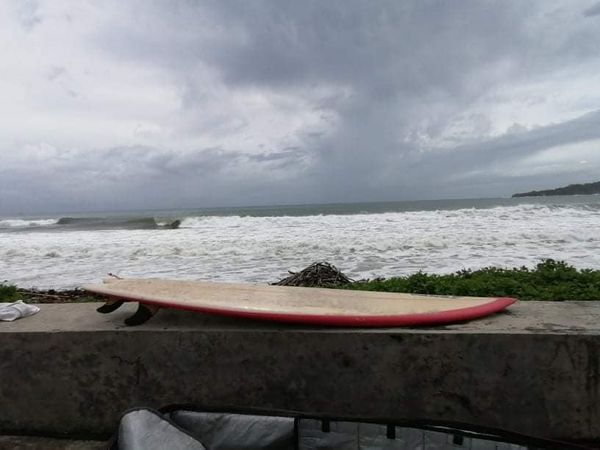 📌 SURFING SEASON In photos is a group of surfers from Siargao that have visited the shorelines of Manay and tried surfing. The coastlines of Manay specifically in Manay Bay have identified to be potential for surfing during the months of November-March.
#wowmanay #manaytourism
Photos from Julyeleven Gumop-as
Previous
Next