---
---
---
---
---
---
Recent Events
BENCHMARKING DAY 2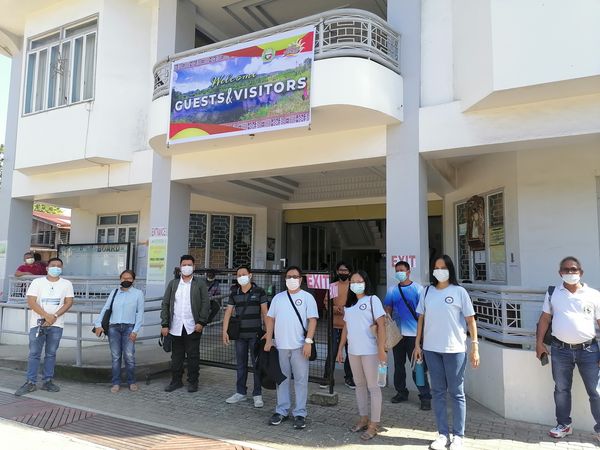 The Department of Trade and Industry - Davao Oriental Provincial Office for its initiatives in promoting the use of Electronic Business Processing and Licensing System (ePLS) in adherence to Republic Act No. 11032 An act Promoting Ease of Doing Business and Efficient Delivery of Government Services. The second day consists of the BPLO workforce of City of Mati which was welcomed by Mayor Japhet M. Quibo, Municipal Administrator Florentina M. Quibo and Treasurer Lilibeth T. Burgos. This is also in relation with the reminders done by the Anti-Red Tape Authority (ARTA) to the local government units (LGUs) of the June 17, 2021 deadline to automate their transactions by putting up the electronic Business One-Stop Shop or the e-BOSS. BOSS is a single-window system that streamlines application forms and submission of documents in government offices in one window only. The e-BOSS, on the other hand, uses the Electronic Business Permitting and Licensing System or eBPLS developed by the Department of Information and Communications Technology allowing the public to perform government transactions online. It also targets to fully automate transactions in LGUs from downloading of forms, using e-signature, up to online payment. We would like to express thanks to Mayor Japhet M. Quibo of Manay, Mayor Michelle N. Rabat of City of Mati, OIC PD Sylvia R. Ordiz of DTI Davao Oriental, Mun. Ad. Florentina Quibo, Lilibeth Burgos of Treasury Office, Engr. Rannel Tipayan and staff of BPLO, Jireh Malinuca and April Love Calub of DTI IPU, Josephine Tuco of MHO, FO1 Marisol Pascual of BFP, Justine Orphea Palomares of MEO, Lily Maboot of MPDC, Rechie Diuyan of MENRO, Jan Michael Belena (LEIPO) and the BPLO Mati. #wowmanay #negosyocenter #ebplsmanay Note: DTI Davao Oriental and LGU Manay followed the minimum health standards during the conduct of the benchmarking.
Article written by: Jan Michael Belena
Published: 2021-06-04
ECO-TOUR GUIDING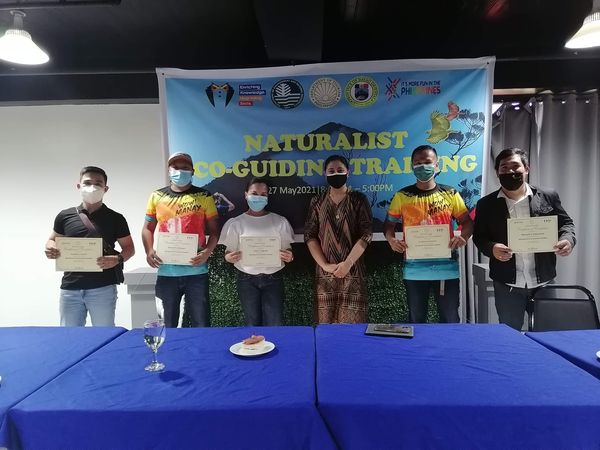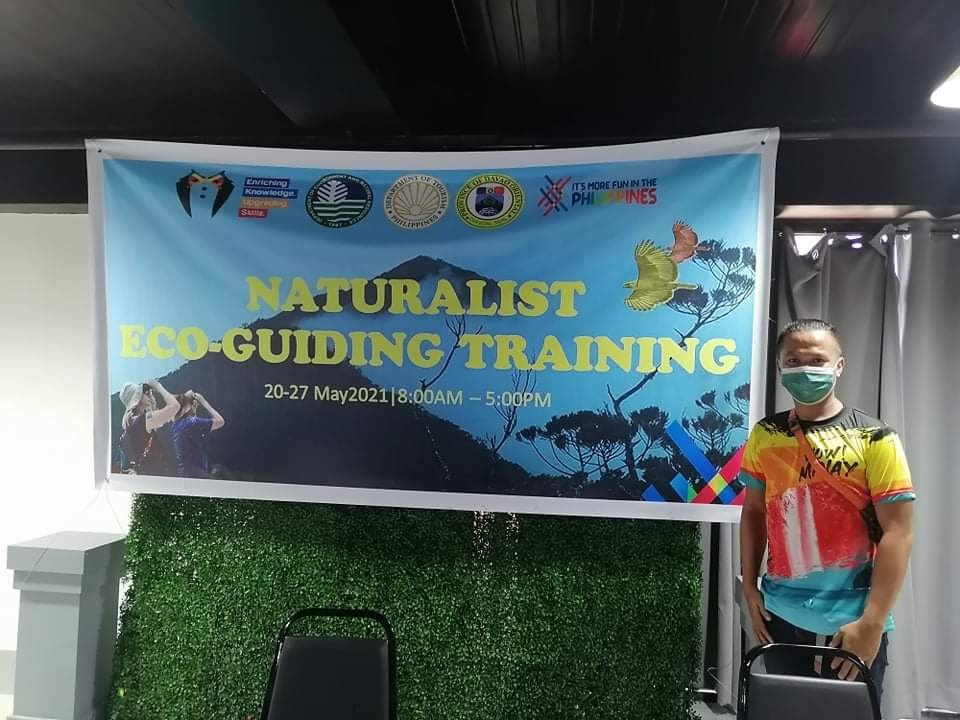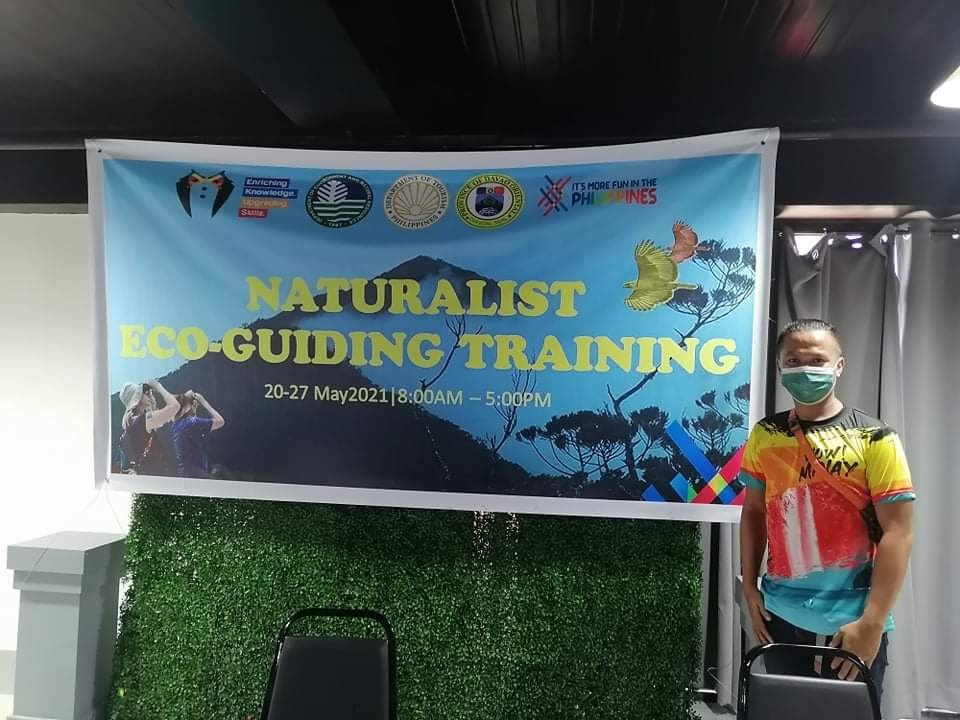 Three Manayan delegates attended the Eco Tour Guiding Training conducted by the Department of Tourism XI in collaboration with the DENR-PENRO Davao Oriental. Due to CoVid-19 the sessions were held in two phases via Zoom last May 20-23, 2021 and the Face to face Guiding critiquing last May 24-26, 2021 at the foothills of Mt. Hamiguitan and in Hamiguitan Museum. The delegates consist of tour guides JUL YELEVEN GUMOP-AS, REYNOLD BANTAYAN and REYMAR TALEON.
Article written by: Jan Michael Belena
Published: 2021-05-27
Public Information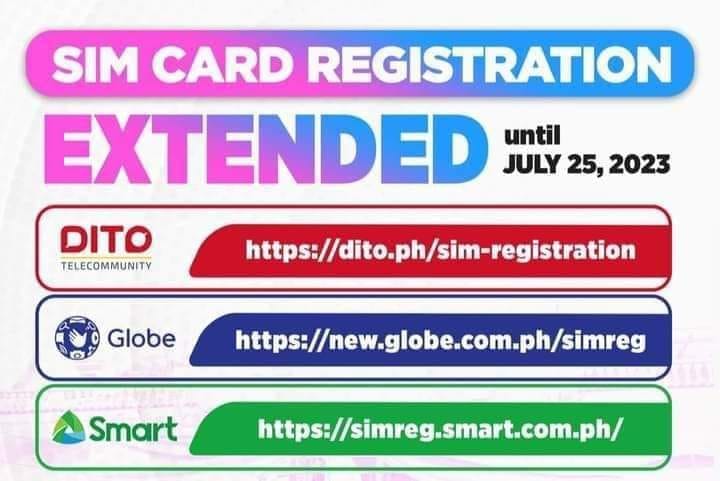 For smart telco subscribers please click here
For globe telco subscribers please click here
For DITO subscribers please click here
---
National ID Registration Section
Wala pa ba ang physical card sa imong National ID? Basin pwede na ka sa ePhilID. Unsaon nga makakuha ka sa imong printed ePhilID?
1. I-access ang https://appt.philsys.gov.ph Basaha ang Privacy Notice ug i-check ang box sa "I Agree" aron mopadayon ang proseso.
2. Ibutang ang 29 digit nga transaction number nga makit-an sa transaction slip nga gihatag panahon sa imong Step 2 Registration aron mahibaloan kung naa ang imong ePhilID.
3. Kung available for printing ang mogawas , padayon sa appointment. Pilia ang pinakaduol nga Registration Center sa inyong lugar. Ibutang ang mga kinahanglanon nga impormasyon (pangalan, e-mail address ug contact number) i-check ang box sa "I Agree for the Collection of Data".
4. Adunay e send nga OTP (One Time Password) sa imong gihatag nga e-mail ug cellphone number maong siguraduhon nga nagpabiling aktibo ang detalye nga imong gihatag.
5. Pilia ang adlaw ug oras sa imong gusto nga appointment. I-check ang mga detalye sa appointment. Hinumdomi nga ang imong appointment dili pwede gamiton sa lahi nga tao. Ikaw lang!
6. Adunay appointment confirmation nga ihatag. Pwede nga i-print o i-screenshot sa inyong mga mobile devices.
7. Siguroha nga maka-adto ka sa Registration Center sa adlaw ug oras nga imong gipili ug ipakita ang imong appointment transaction (printed o screenshot) Pahinumdom!!!!
Ang pagkuha sa imong printed ePhilID kay walay bayad o libre. Kung ikaw walay cellphone mamahimo kang mo bisita sa pinaka duol nga Registration Center sa inyong lugar.
Ang atong mga Registration Centers mao kining mosunod:
1. PHILSYS BANAYBANAY
2. PHILSYS LUPON
3. PHILSYS SAN ISIDRO
4. PHILSYS GOVERNOR GENEROSO
5. PHILSYS PSO DAVAO ORIENTAL (Mati City)
6. PHILSYS TARRAGONA
7. PHILSYS MANAY
8. PHILSYS CARAGA
9. PHILSYS BAGANGA
10. PHILSYS CATEEL
11. PHILSYS BOSTON
Ang atong Registration Centers abli Lunes-Domingo, alas-otso hangtod alas singko sa hapon.
Daghang Salamat!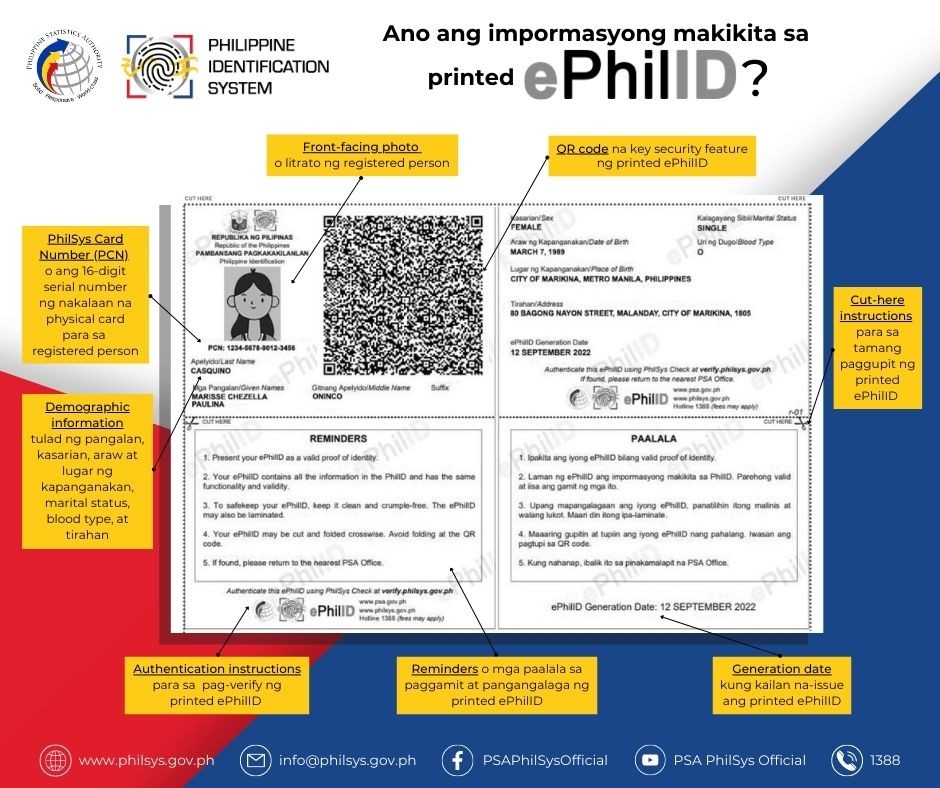 Gaya ng physical PhilID card, ang printed ePhilID ay naglalaman ng demographic information, front-facing photograph, PhilSys Card Number (PCN), generation date, at QR code ng registered person.
Magtungo sa https://appt.philsys.gov.ph upang i-check kung maaari nang makuha ang iyong printed ePhilID.
For those who have registered for the National ID -Track your National ID registration Status here

---

You can now apply and process Building Permit and Certificate of Occupancy online thru these links:
For queries regarding the iBPLS, you may visit the Municipal Engineering Office, Municipal Hall Building of Manay and look for Justine Orphea (Pia) Palomares, Building Inspector and iBPLS Focal.
Contact
(0956) 715 9100
(0919) 419 9138
---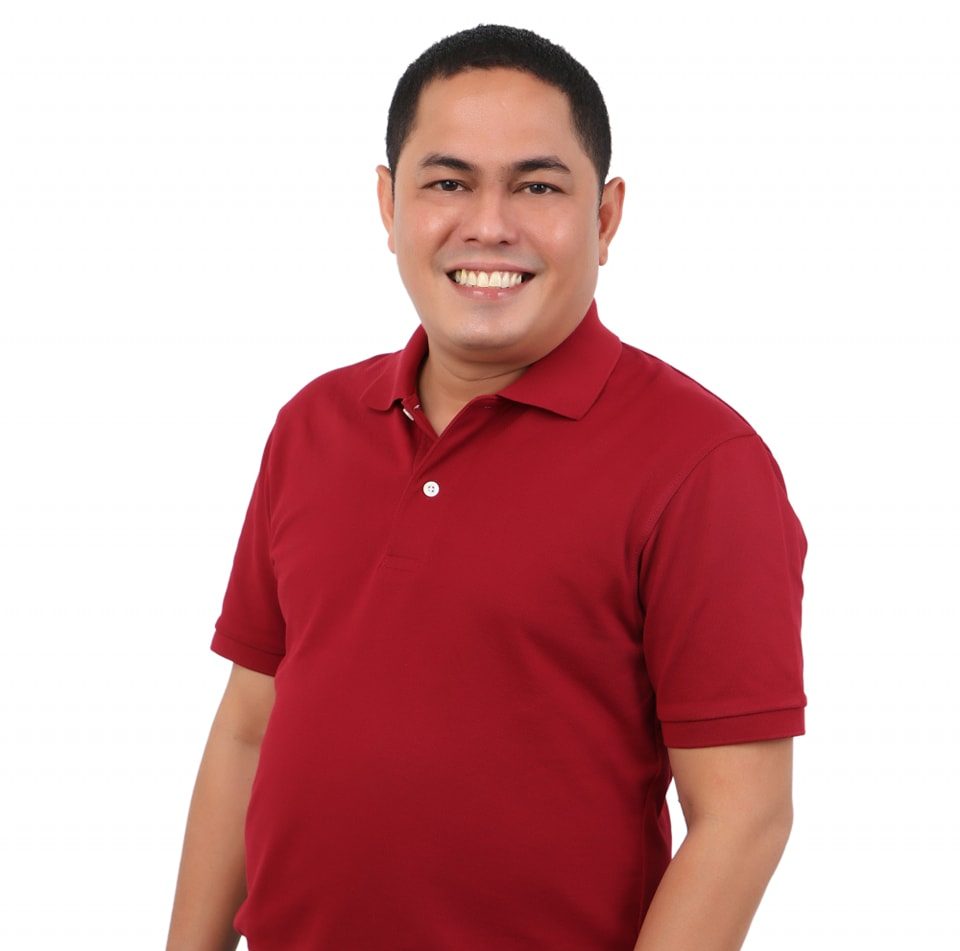 Hon. Jon Marco M. Dayanghirang
Municipal Mayor
---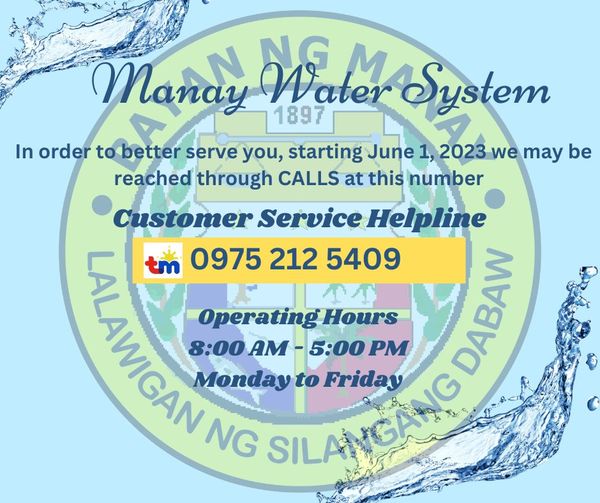 ---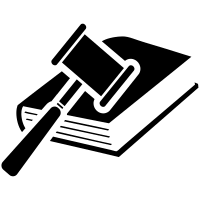 Municipal Ordinances
NOTE: If you cannot find a specific ordinance or title, or if you want a printed copy, or other inquiries, please contact the Secretary to the Sanggunian directly(marlenetana.official@gmail.com)
---
Weather Report
---

---
COVID-19 Updates
---
COVID-19 Booster dose advisory
---
---
COVID-19 -Vaccines Tracker (Selection Process and Approval)
-Know Your Vaccines (COVID-19 Vaccines)
Kinsa ang pwede modawat sa booster dose? Sa mga nabakunahan:
I- Sinovac, Sinopharm, Moderna, Pfizer, AstraZeneca- pagkahuman tulo (3) bulan gikan sa second dose.
II- Janssen- duha (2) ka bulan gikan sa pagbakuna. Palihog pagdala sa inyong vaccination card. Daghang salamat.
Pwede na magabakuna batok sa COVID-19 ang mga bata edad singko (5) hangtod onse (11) anyos aron mas mahatagan sila ug dugang proteksyon batok sa covid-19 virus.
Alang sa mga ginikanan nga interesado pabakunahan ang ilang mga anak, dalaha lamang ang bata sa pinakaduol nga health center aron ipa-rehistro ug makapa-schedule.
Lakip sa mga requirements ang musunod:
✅Valid ID o photocopy sa birth certificate sa bata
✅Any Valid ID sa parent or guardian.
Libre lamang ang pagpabakuna laban sa COVID-19 virus, busa avail na. Protektahi ang inyung mga anak. Pagpabakuna na!
Information Regarding Boosters (please click here)
---
Social Welfare Section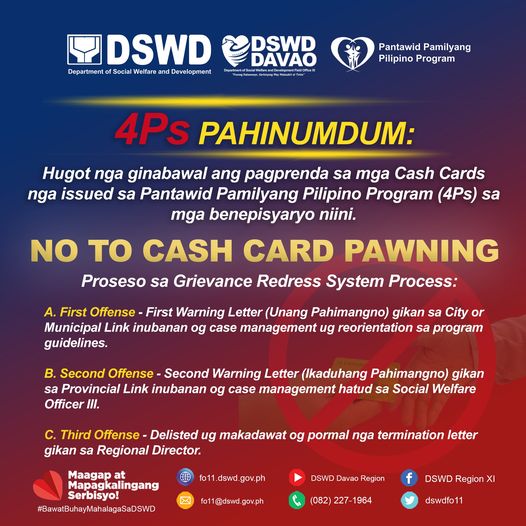 ---
Tanan concerns ninyo kabahin sa 4ps, pangutana o reklamo dinhi ninyo sila itext sa ilang hotline ug email address para direkta sa inyo ang tubag.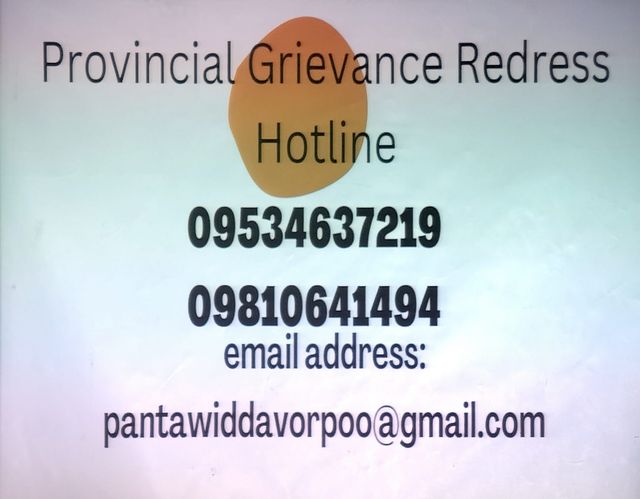 ---
Reminders For Solo Parents
---
Featured Articles
UPLAND RICE
In Barangay Taocanga, "Pag-tataan" or a celebration of the first harvest of an upland rice. Upland Rice is a kind of rice that is planted directly to a dry soil rather than to a paddy. This rice is harvestable every 4 months or depends on its variety. According to the farmers, it can be planted in any months of the year, the new generations preferred to plant it on Summer months especially May but the elders preferred to start planting on August to September. Have you had upland rice in your meal? Comment us your experience!
Note: The video was shot at Purok Poblacion, Barangay Taocanga.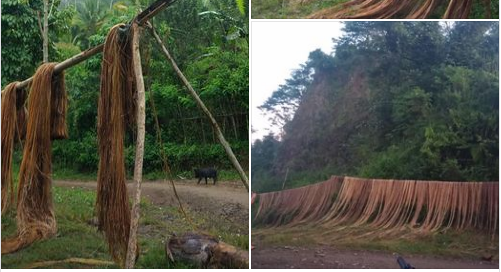 ABACA -OLD MACOPA'S AGRICULTURE WONDER!
Barangay Old Macopa, one of the barangays of the Municipality of Manay is located at the southwestern portion of the municipality of Manay whose economic activity is more on Agriculture. Corn, Coconut, Banana and Abaca are the most common crops being planted by the farmers. 3rd on the list, Abaca yielded 104,300 metric tons on the year 2015 of the barangays' crop with 149 hectares being planted. With the current price and its popularity, Abaca is now widely planted to the different puroks and sitios. The variety of Senorita is common in the areas of Purok Malipayon, Taganaga, Gravahan, Madsayap, Buyo and Malinawon. Sinamuyo and Dabaw, native varities, also thrive together with the common Mindanaoan variety of Tangungon and Inusa. A mix of traditional and modern techniques, the Old Macopa abaca planters are keen on improving its performance. Thus making the Abaca industry a sought-after economic power and a potential investment area for the municipality.
KADI DA KAMO!
Come, visit and invest in Manay! by Jan Michael Belena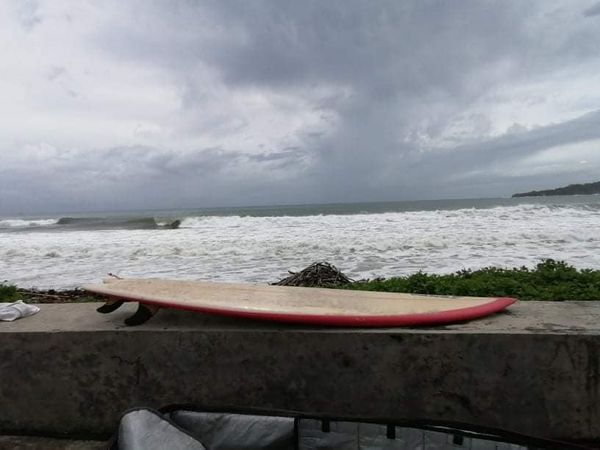 SURFING SEASON
In photos is a group of surfers from Siargao that have visited the shorelines of Manay and tried surfing. The coastlines of Manay specifically in Manay Bay have identified to be potential for surfing during the months of November-March.
#wowmanay #manaytourism
Photos from Julyeleven Gumop-as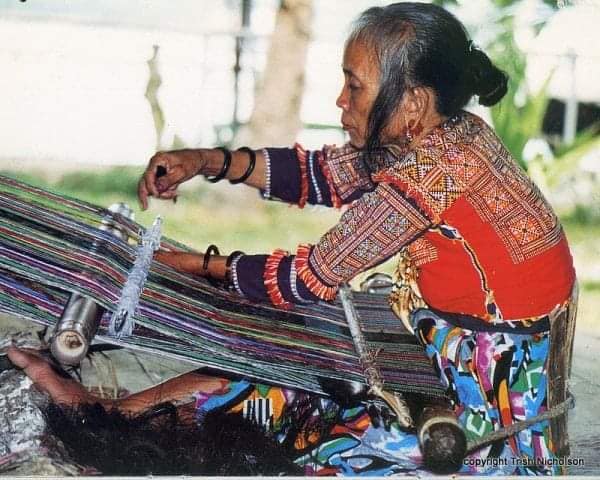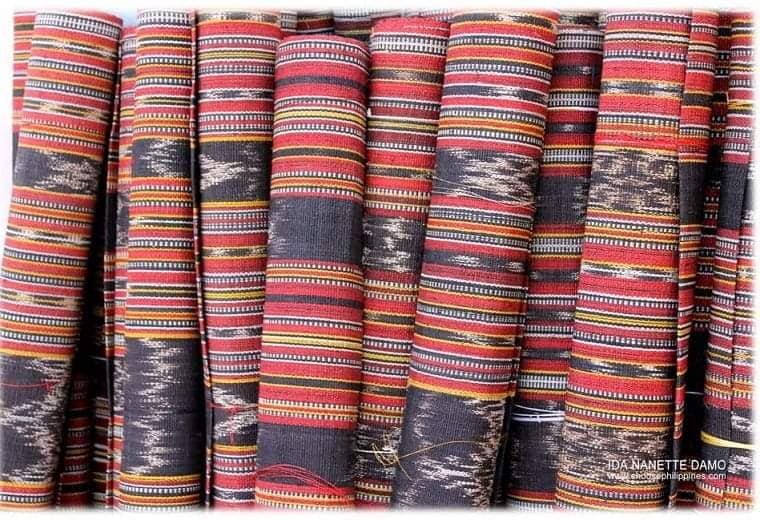 DAGMAY
The traditional handwoven textile of Mandaya, is made of lanot (abaca fibers, Musa textilis) using the abl'lun (backstrap loom). Weaving the "dagmay" has been passed on from one generation to another. Children, during their free time, help their mothers to segregate and knot the abaca fibers. When their feet can reach the siknan (foot brace) of the loom, the young girls are allowed to continue what their mothers and grandmothers have started to weave. Those who are willing to learn would stay by their mothers' side to observe and copy what their mothers are doing. Motifs and designs of the dagmay are mostly anthropomorphic and zoomorphic. The reptile is respected as shown by the regularity with which it appears in their design. Dagmay is not just an ordinary cloth; every design is considered sacred and a gift by the Tagamaling (spirit). Weavers would offer rituals to the Magbabaya (deity) to give them clear visions of the designs and concentration when laying the patterns. They would usually chew on betel nuts and burn ashes near them as part of their ritual. At present, the Mandaya weavers in Davao Oriental would mix commercial cotton with abaca to save time in preparing the materials and in weaving. At times, they also mix the commercial and natural dyes to make the colors look brighter and prevent the colors from fading away/fast.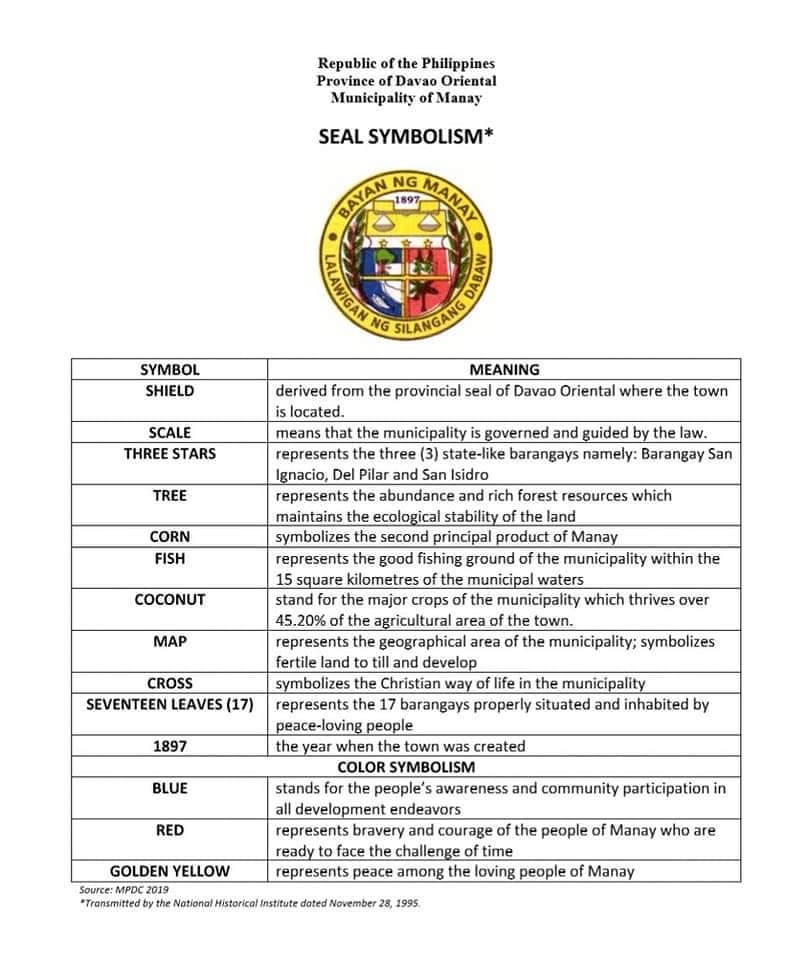 Municipality of Manay Seal
Taken from the records of the Municipal Planning and Development Coordinator's Office based on the transmittal from the National Historical Institute on 1995.
---