Negosyo Center Events
PRICE MONITORING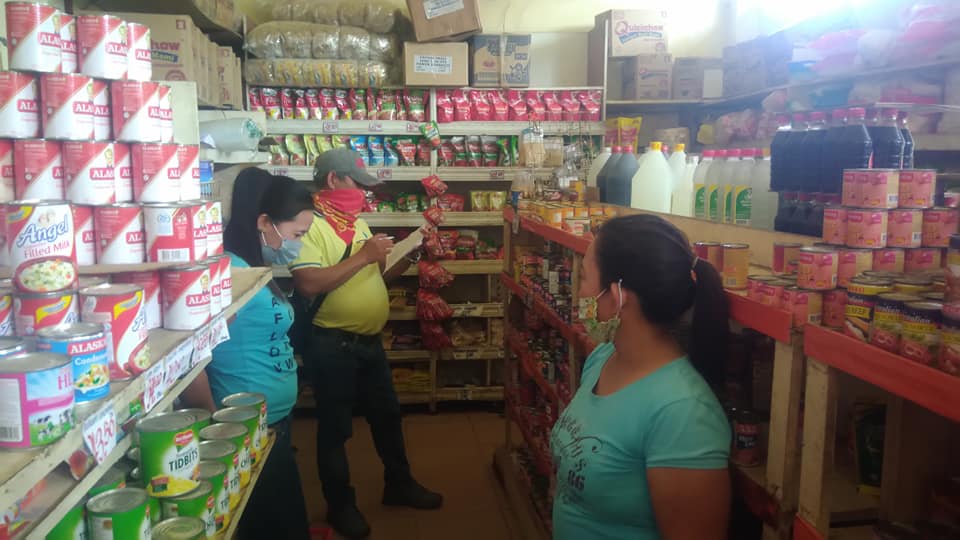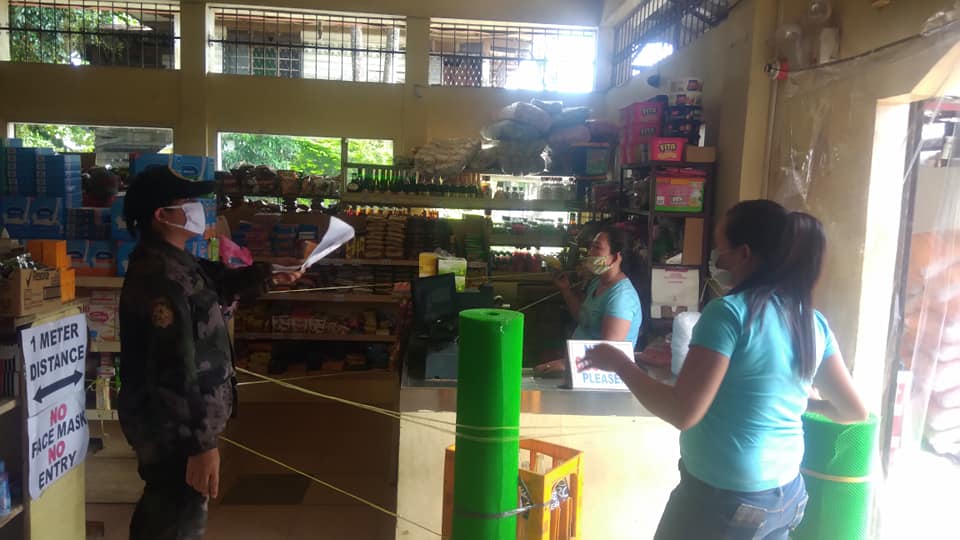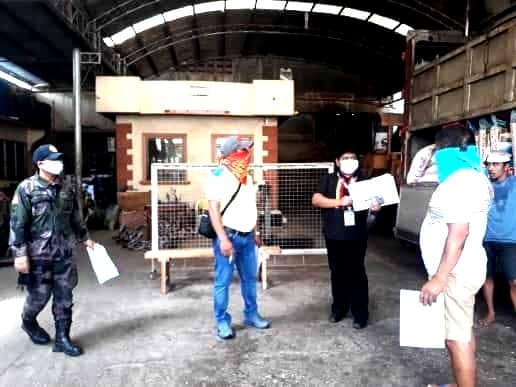 Pursuant to the Executive Order No. 7 series of 2020 "AN ORDER COMPLYING THE PROVINCIAL EXECUTIVE ORDER NO. 9 AND EXECUTIVE ORDER NO. 10 AND RE-ENACTED BY THE SANGGUNIANG BAYAN THE DECLARATION OF STATE OF CALAMITY DUE TO THE RAPID SPREAD OF CORONA VIRUS 2019 (COVID-19). The team composed of Engr. Rannel Tipayan (BPLO), Jan Michael Belena (LEIPO/MTIO), PO3 Kristine Jhade Antoniano and PO1 Pat Herma Pacatang of PNP Manay had the second round of price monitoring last March 26, 2020 in the municipality. The first was done last March 20, 2020 after some of concerns have reached the offices concerned. The team also from the Municipal Agriculture Office had also undergone price monitoring on Rice, Fisheries, Poultry and Livestocks headed by Fe Sapigao (MAO). In some stores, their staff used personal protective equipment (PPE) while the other used mask for their protection. Some stores implemented the "NO MASK, NO ENTRY POLICY". A letter also from DTI againsts hoarding and panic buying was seen prompting the storekeepers on these acts.
Article written by: Jan Michael Belena
Published: 2020-03-27
PRICE FREEZE UPDATE IN MANAY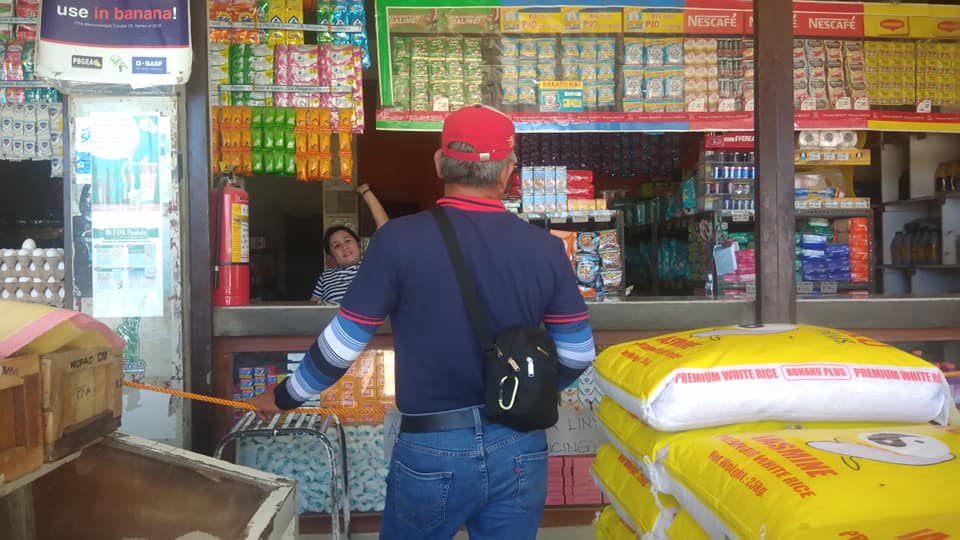 With the prevailing price freeze in the country, Mayor Antero L. Dayanghirang Jr tasked the Local Economic Investment and Promotions Officer (LEIPO), Business Permits and Licensing Officer (BPLO) and PNP Manay for the Price Monitoring of the Basic Commodities within the Municipality of Manay. A total of seven (7) establishments were visited today (March 20, 2020) by the team composed of Engr. Rannel Tipayan (BPLO), Jan Michael Belena (LEIPO/MTIO), Merced Ynot Noquiao and Kristine Jhade L. Antoniano (PNP Manay) from Barangays Central and San Ignacio. Aside from monitoring the prices in establishments, they were also reminded about the different laws that concerns the consumers especially the presence of price tags in each commodities as well as the price freeze. Price freeze was imposed amidts the spread of corona virus disease (COVID-19) until the 15th of May this year. In a statement, the Department of Trade and Industry (DTI) said prices of basic necessities shall be frozen at their prevailing prices for 60 days unless lifted by the President.* "The DTI is closely coordinating with other government agencies, manufacturers, and retailers of basic goods to ensure availability and continuous supply in the market," said Trade Secretary Ramon Lopez.* "Retailers are reminded that there should be no price movement on these goods while the price freeze is in effect," he elaborated.* However, Rice and Fishes are santioned by the Department of Agriculture (DA). - Jan Michael Belena LEIPO/MTIO * Reported and written by Jon Viktor Vabuenas of GMA News dated March 12, 2020. (copied sic)
Article written by: Jon Viktor Vabuenas of GMA News dated March 12, 2020
Published: 2020-03-20
---
Negosyo Center Announcements and Public Notices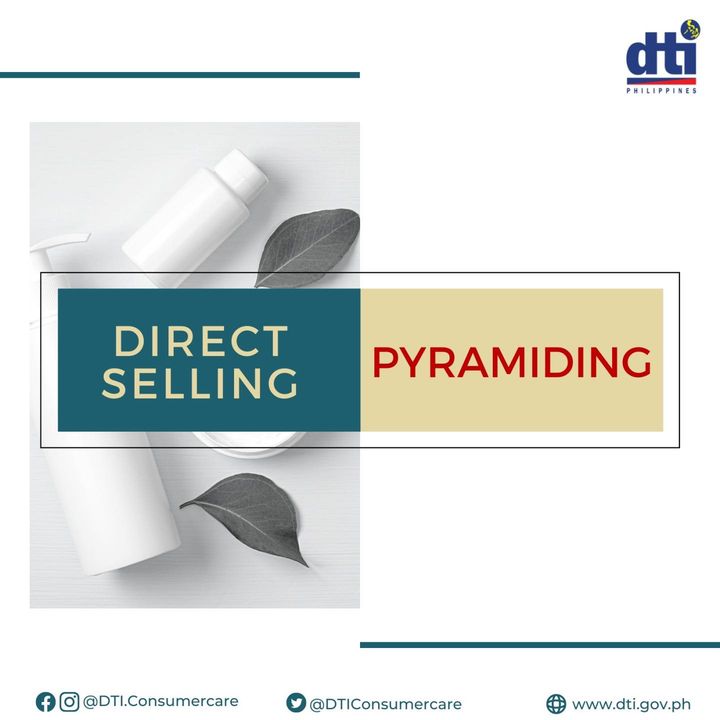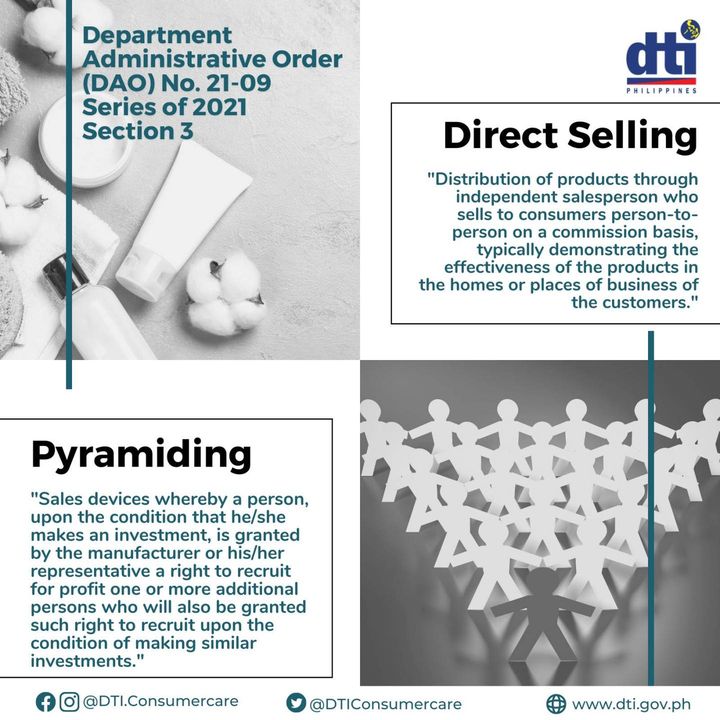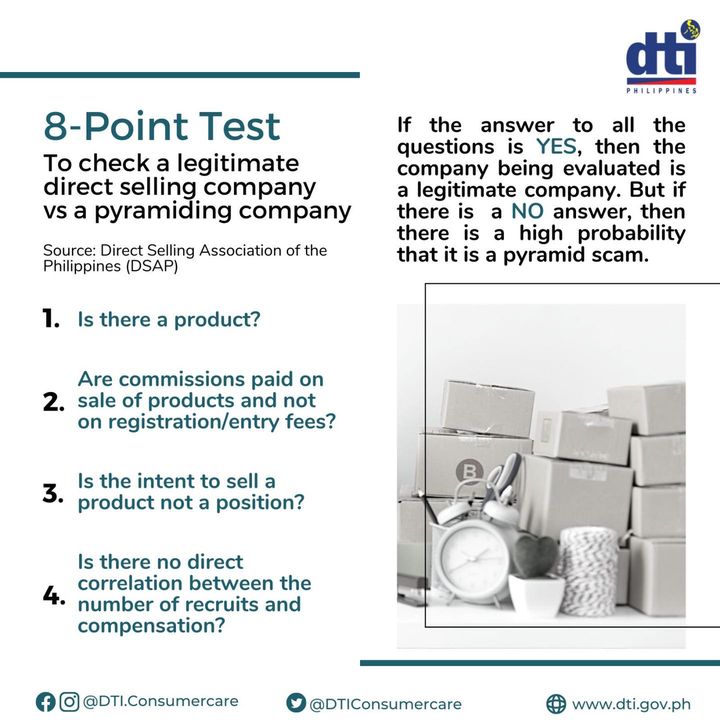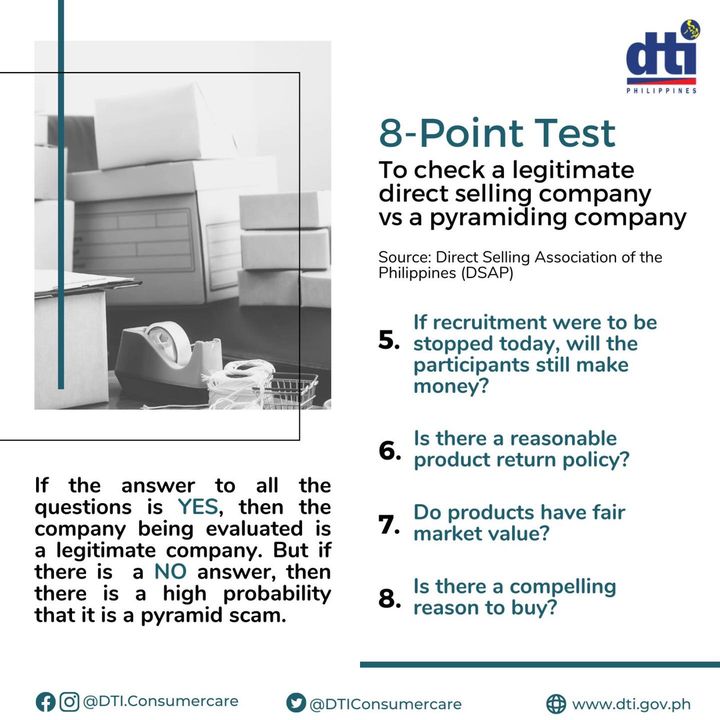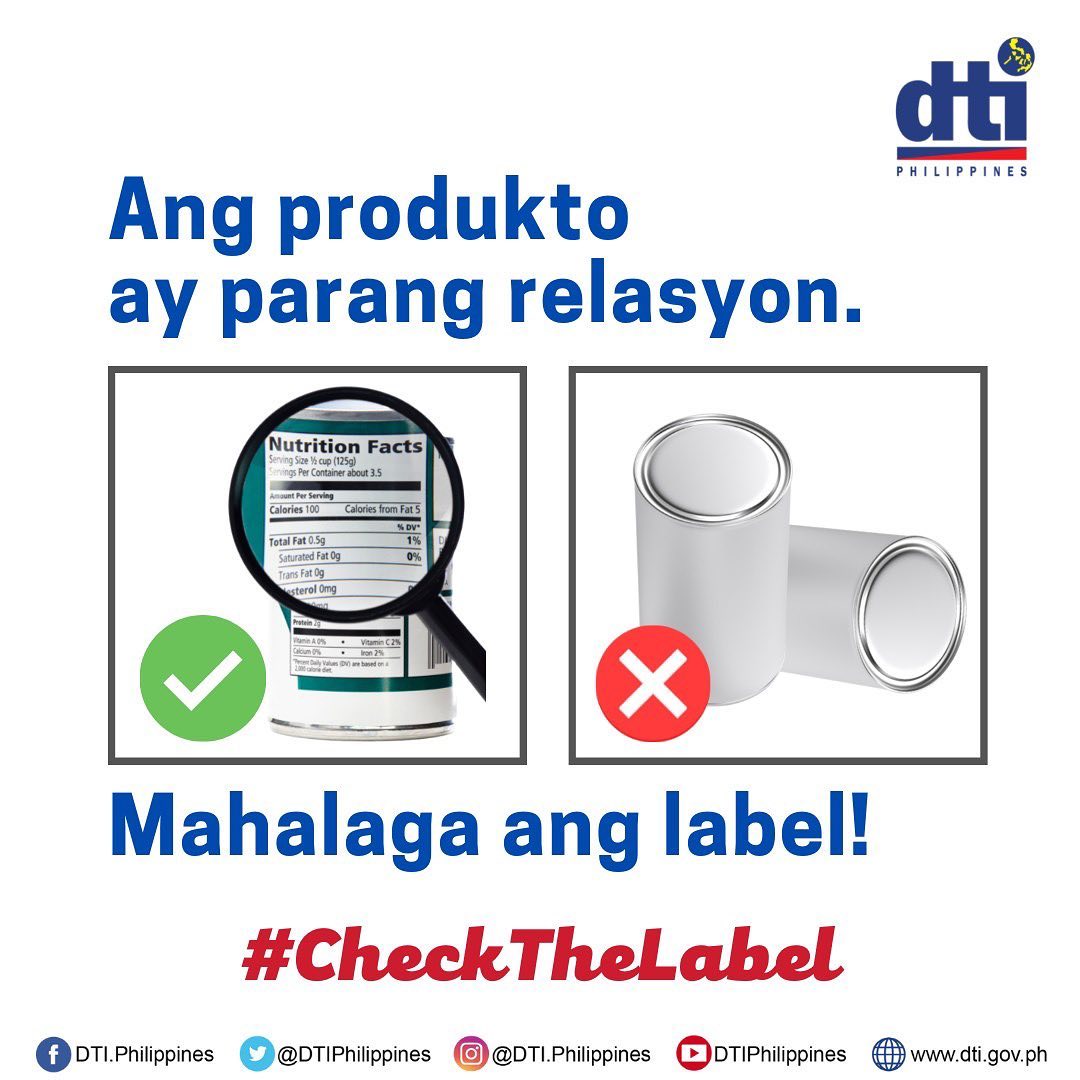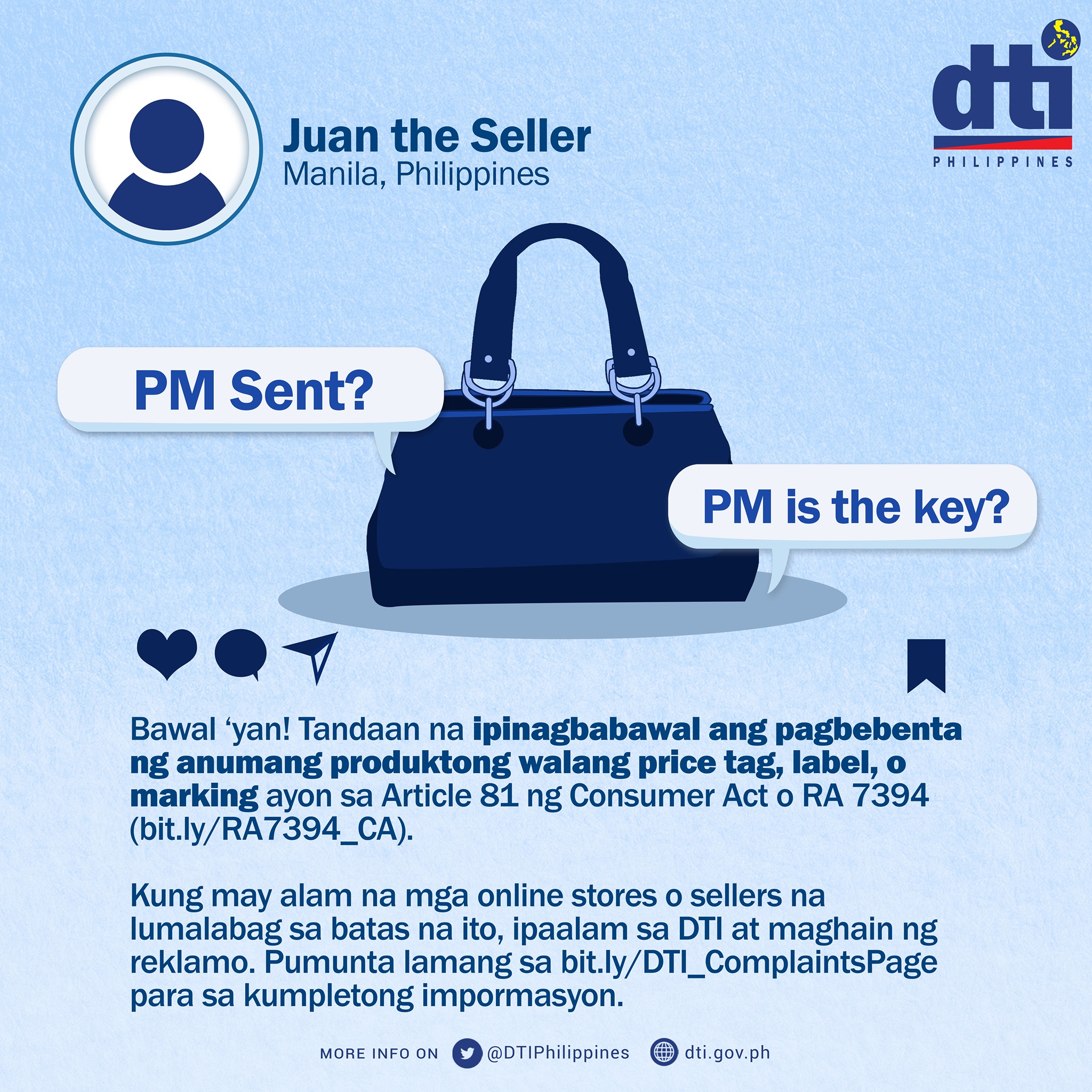 ---
BUSINESS NAME
We would like to inform all people who would like to have a business to register your business' name with the DTI. The Business Name Registration merely provides the business a LEGAL IDENTITY; in order to actually operate the business, you need a BUSINESS PERMIT. The Business Name Registration Certificate from the DTI will also be the primary requirement for the Business Permit and Licensing Division especially that Manay is implementing the Electronic Business Processing and Licensing System of e-BPLS. Also, a gentle reminder to our Manayan business owners to look into the expiration dates of your DTI Business Name Registration Certificate. Be reminded that you have six months after the expiration to renew your business name. You can also have early renewal of your business name registration too. For inquiries about Business Name please visit Negosyo Center Manay and look for Mark Pianar or Jm Belena.