Recent Events
Dialogue on Vaccination Incentives and Social Expectations of Brgy. Taocanga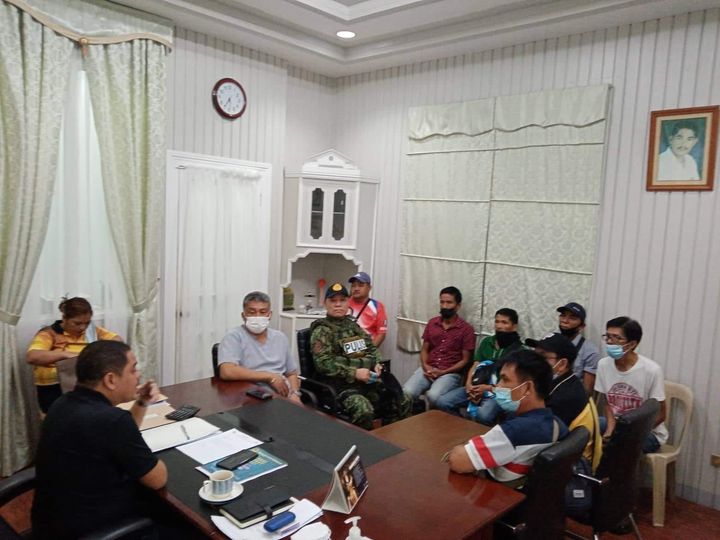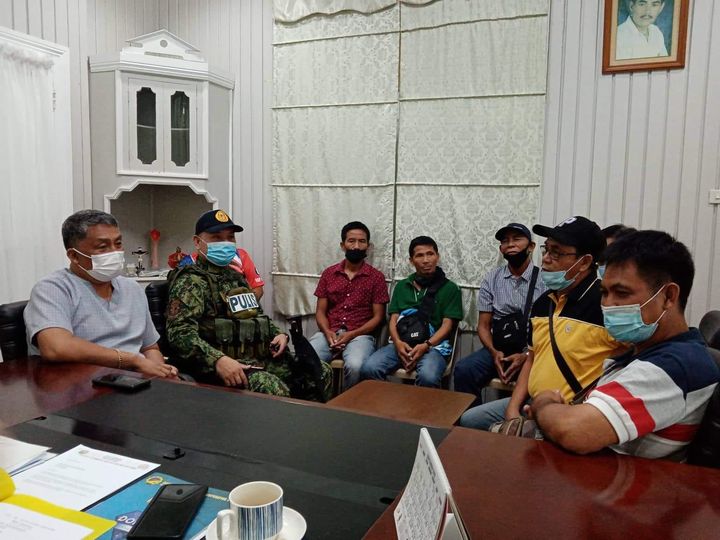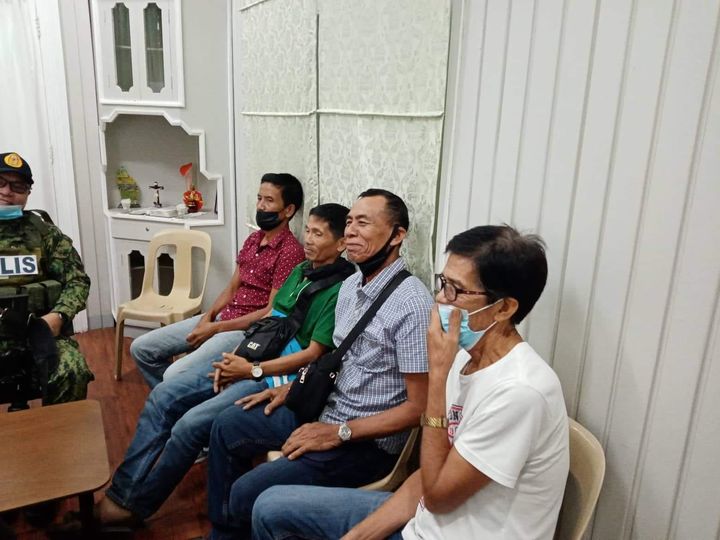 Mayor Jon Marco M. Dayanghirang with Dr. Abelardo C. Bantayan and Pastors agreed to provide information and shaping social expectations and incentives could both significantly increase vaccine uptake in Barangay Taocanga. To understand how mass vaccination campaigns can overcome individuals' hesitancy, Mayor Jon Marco M. Dayanghirang leverage socio scientific theoretical frameworks that highlight how information and collective action problems can inhibit individually and socially optimal behaviors. The information transmission problem, whereby individuals lack exposure to credible information about the private costs and benefits of vaccination, may decrease vaccine willingness among risk-averse and uninformed individuals. Indeed, emerging COVID-19 research predominantly in the upper barangays of the Municipality of Manay has suggested that vaccine willingness is responsive to both expert information and misinformation, although corrective messaging regarding vaccines for other diseases has produced less sanguine effects. It is thus important to establish whether and what type of information about COVID-19 vaccines can increase vaccine acceptance.
Article written by: Manay Information Office
Published: 2022-09-06
iBPLS Launching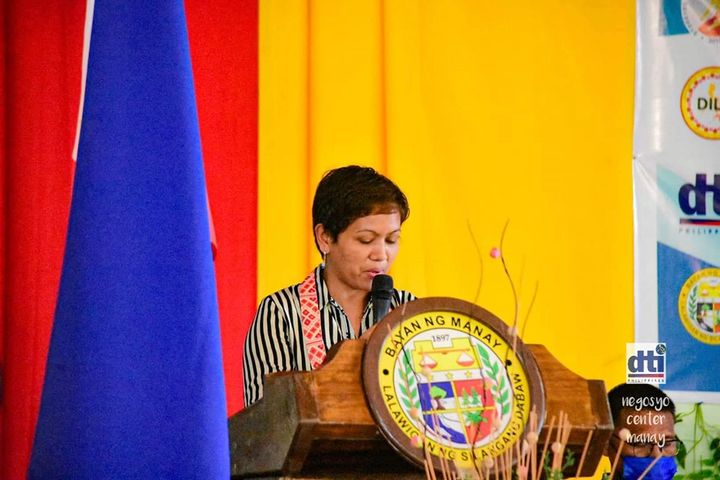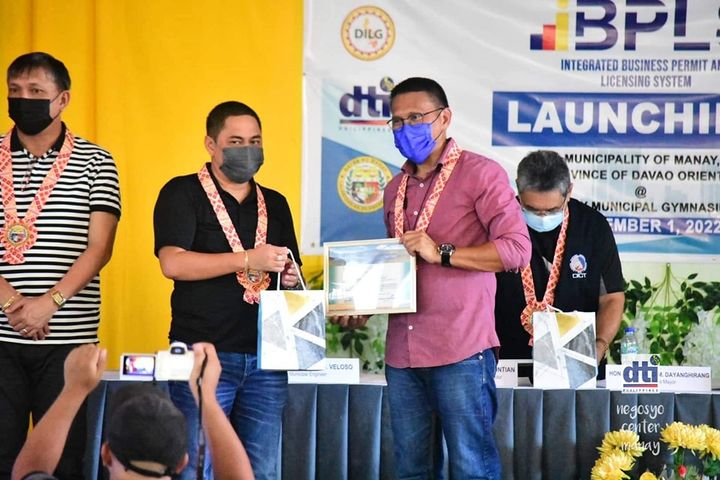 iBPLS in MANAY: Another first! by: Jan Michael Belena, MTIO As part of the strong push towards e-governance by President Ferdinand R. Marcos, all Local Government Units are required to automate the Business Processing Systems until 2021 thru RA 11032 or AN ACT PROMOTING EASE OF DOING BUSINESS AND EFFICIENT DELIVERY OF GOVERNMENT SERVICES, AMENDING FOR THE PURPOSE REPUBLIC ACT NO. 9485, OTHERWISE KNOWN AS THE ANTI-RED TAPE ACT OF 2007, AND FOR OTHER PURPOSES. While the Municipality of Manay was piloted by the Department of Information and Communication (DICT) on the Electronic Business Processing and Licensing System (e-BPLS) its counterpart in the infrastructure or the Integrated Business Permits and Licensing System (iBPLS), a software developed by the DICT that would enable LGUs and their constituents to apply and process building permits and occupancy permits electronically has also been implemented by the LGU since April 2022. Today, September 1, 2022, the iBPLS is launched for the first time in the region in the Municipality of Manay. The event was graced by Mayor Jon Marco M. Dayanghirang, Vice Mayor Alfonso C. Lahora Jr., DTI Davao Oriental OIC PD Art Hermoso, Provincial Officer Engr. Albert Gabriel, DICT Assistant Regional Director Engr. Erlito Tancontian, Engr. Eileen Rose S. Veloso of the Municipal Engineering Office and DICT iBPLS Focal Engr. Virgil Fuentes. The iBPLS is currently handled by the Municipal Engineering Office thru Building Inspector Justine Orphea L. Palomares and collaborated by various offices same as to the eBPLS. Indeed, another first both an honor and a responsibility. Congratulations MANAY! #iBPLS #negosyocentermanay #wowmanay Pictures courtesy of Mark Piañar
Article written by: Jan Michael Belena
Published: 2022-09-01
Public Information
---
By embracing the 5 R's of Zero-Waste, in this order, you can help reduce the amount of plastic waste you generate!
Refuse– say no to things you don't need
Reduce– limit overconsumption of what you do need
Reuse – extend the lifecycle of the product
Recycle – learn the best way to sort your waste
Rot – compost anything that remains
National ID Registration Section
---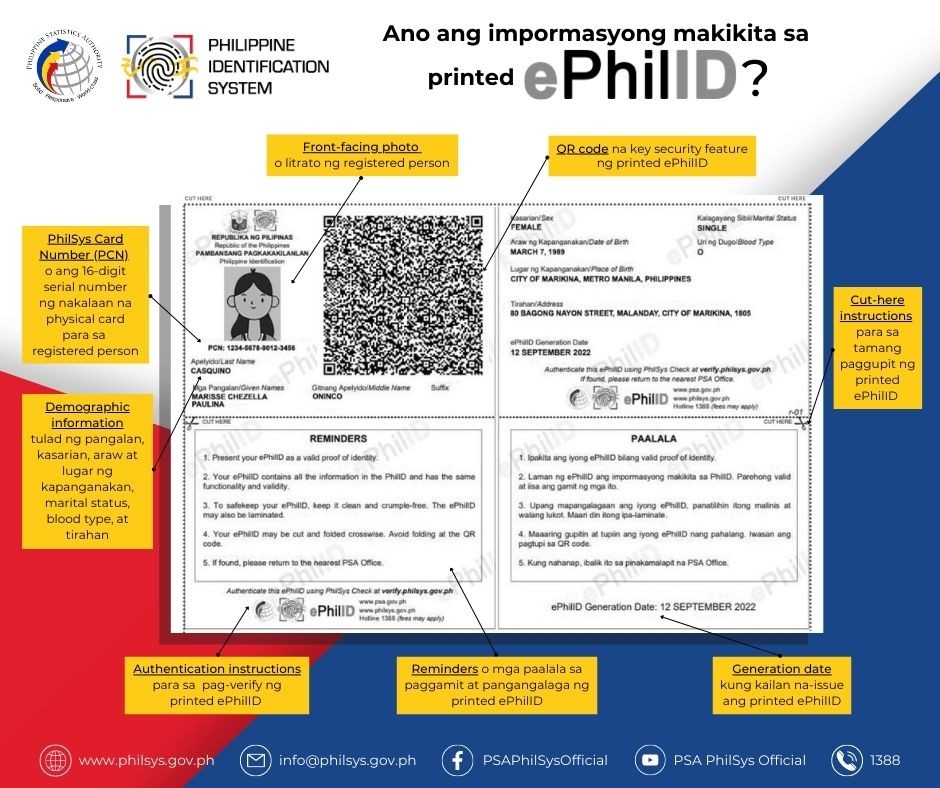 Gaya ng physical PhilID card, ang printed ePhilID ay naglalaman ng demographic information, front-facing photograph, PhilSys Card Number (PCN), generation date, at QR code ng registered person.
Magtungo sa https://appt.philsys.gov.ph upang i-check kung maaari nang makuha ang iyong printed ePhilID.
For those who have registered for the National ID -Track your National ID registration Status here