Recent Events
BENCHMARKING DAY 2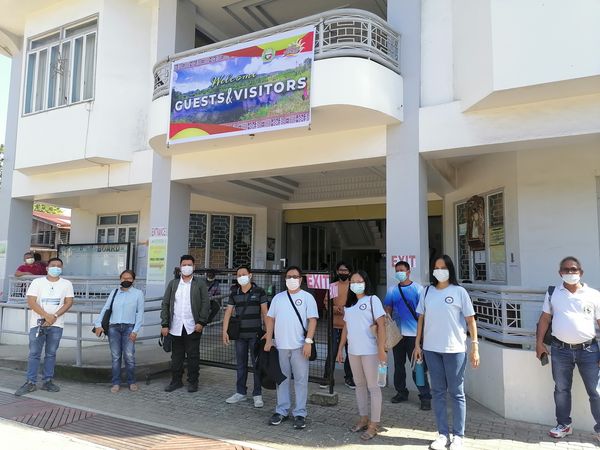 The Department of Trade and Industry - Davao Oriental Provincial Office for its initiatives in promoting the use of Electronic Business Processing and Licensing System (ePLS) in adherence to Republic Act No. 11032 An act Promoting Ease of Doing Business and Efficient Delivery of Government Services. The second day consists of the BPLO workforce of City of Mati which was welcomed by Mayor Japhet M. Quibo, Municipal Administrator Florentina M. Quibo and Treasurer Lilibeth T. Burgos. This is also in relation with the reminders done by the Anti-Red Tape Authority (ARTA) to the local government units (LGUs) of the June 17, 2021 deadline to automate their transactions by putting up the electronic Business One-Stop Shop or the e-BOSS. BOSS is a single-window system that streamlines application forms and submission of documents in government offices in one window only. The e-BOSS, on the other hand, uses the Electronic Business Permitting and Licensing System or eBPLS developed by the Department of Information and Communications Technology allowing the public to perform government transactions online. It also targets to fully automate transactions in LGUs from downloading of forms, using e-signature, up to online payment. We would like to express thanks to Mayor Japhet M. Quibo of Manay, Mayor Michelle N. Rabat of City of Mati, OIC PD Sylvia R. Ordiz of DTI Davao Oriental, Mun. Ad. Florentina Quibo, Lilibeth Burgos of Treasury Office, Engr. Rannel Tipayan and staff of BPLO, Jireh Malinuca and April Love Calub of DTI IPU, Josephine Tuco of MHO, FO1 Marisol Pascual of BFP, Justine Orphea Palomares of MEO, Lily Maboot of MPDC, Rechie Diuyan of MENRO, Jan Michael Belena (LEIPO) and the BPLO Mati. #wowmanay #negosyocenter #ebplsmanay Note: DTI Davao Oriental and LGU Manay followed the minimum health standards during the conduct of the benchmarking.
Article written by: Jan Michael Belena
Published: 2021-06-04
ECO-TOUR GUIDING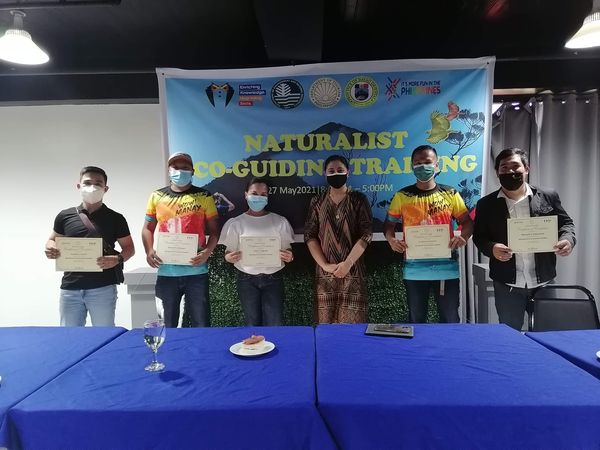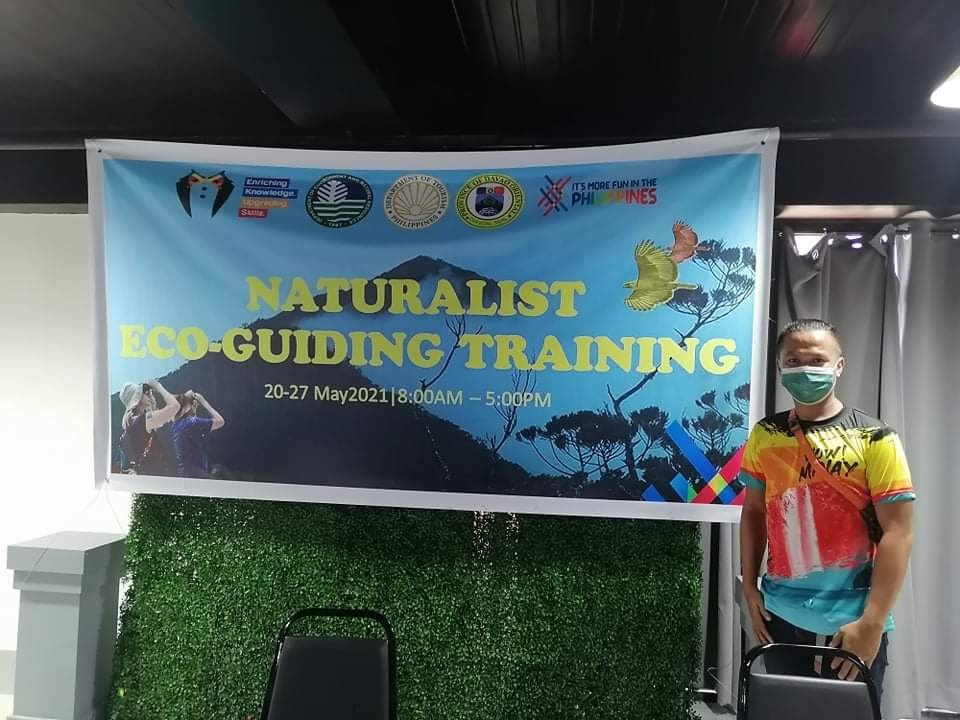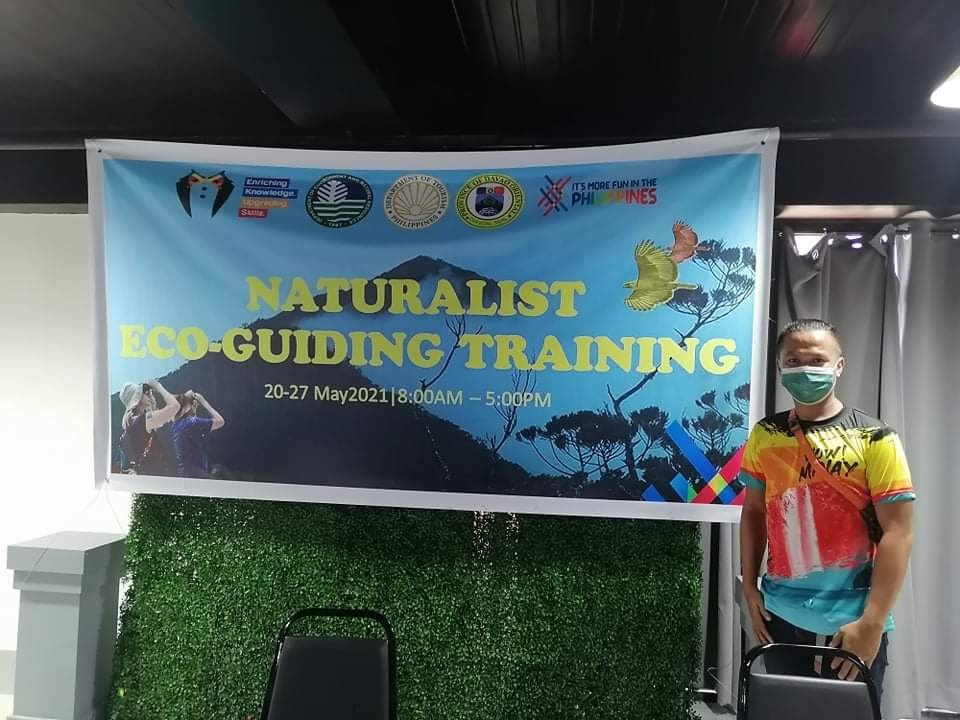 Three Manayan delegates attended the Eco Tour Guiding Training conducted by the Department of Tourism XI in collaboration with the DENR-PENRO Davao Oriental. Due to CoVid-19 the sessions were held in two phases via Zoom last May 20-23, 2021 and the Face to face Guiding critiquing last May 24-26, 2021 at the foothills of Mt. Hamiguitan and in Hamiguitan Museum. The delegates consist of tour guides JUL YELEVEN GUMOP-AS, REYNOLD BANTAYAN and REYMAR TALEON.
Article written by: Jan Michael Belena
Published: 2021-05-27
Public Information
---
By embracing the 5 R's of Zero-Waste, in this order, you can help reduce the amount of plastic waste you generate!
Refuse– say no to things you don't need
Reduce– limit overconsumption of what you do need
Reuse – extend the lifecycle of the product
Recycle – learn the best way to sort your waste
Rot – compost anything that remains
National ID Registration Section
---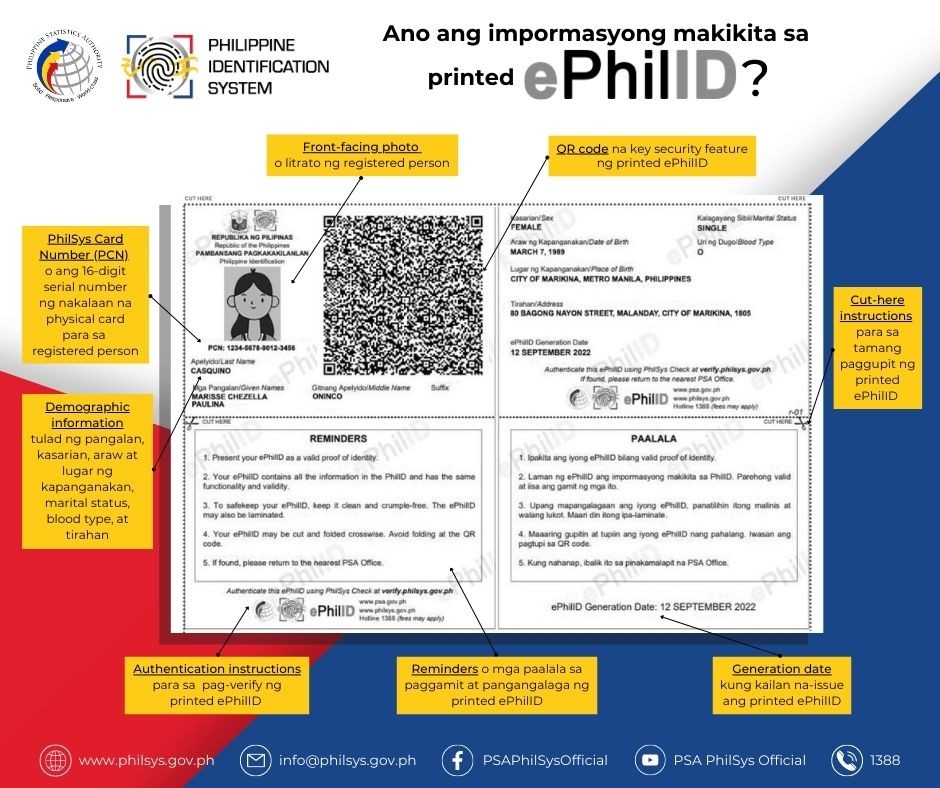 Gaya ng physical PhilID card, ang printed ePhilID ay naglalaman ng demographic information, front-facing photograph, PhilSys Card Number (PCN), generation date, at QR code ng registered person.
Magtungo sa https://appt.philsys.gov.ph upang i-check kung maaari nang makuha ang iyong printed ePhilID.
For those who have registered for the National ID -Track your National ID registration Status here