Recent Events
Cash For Work Payout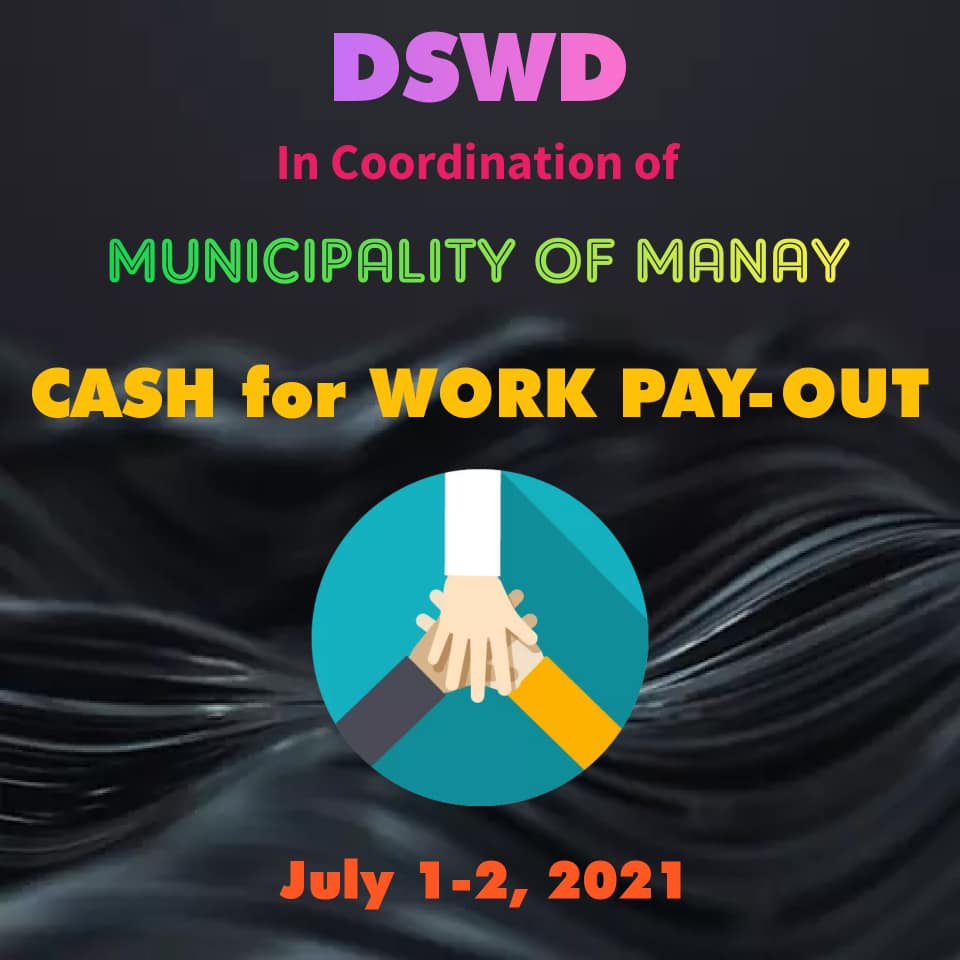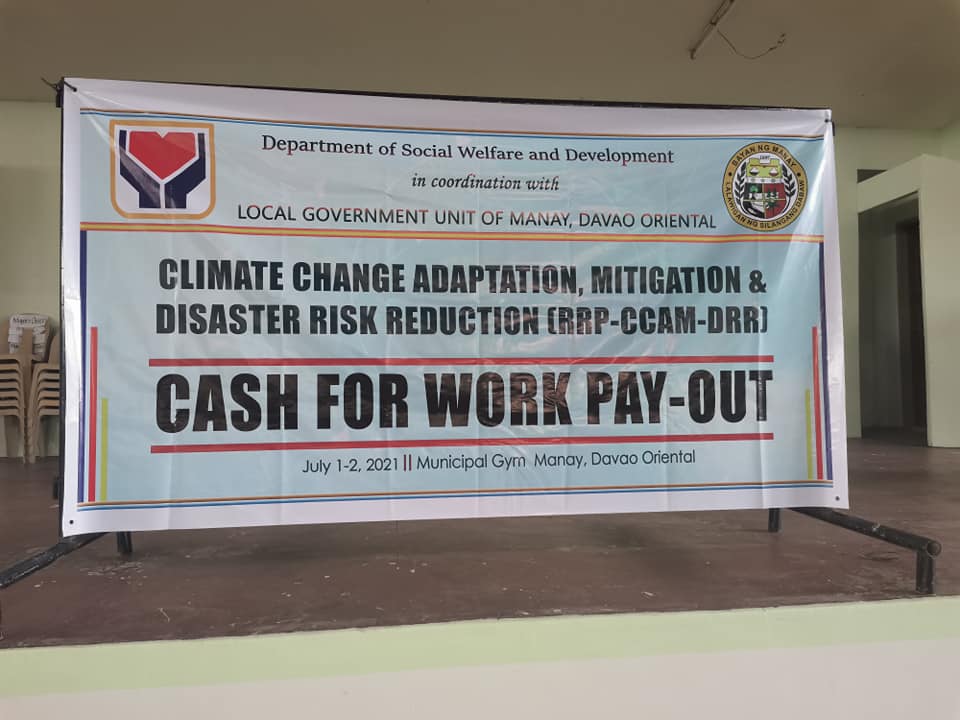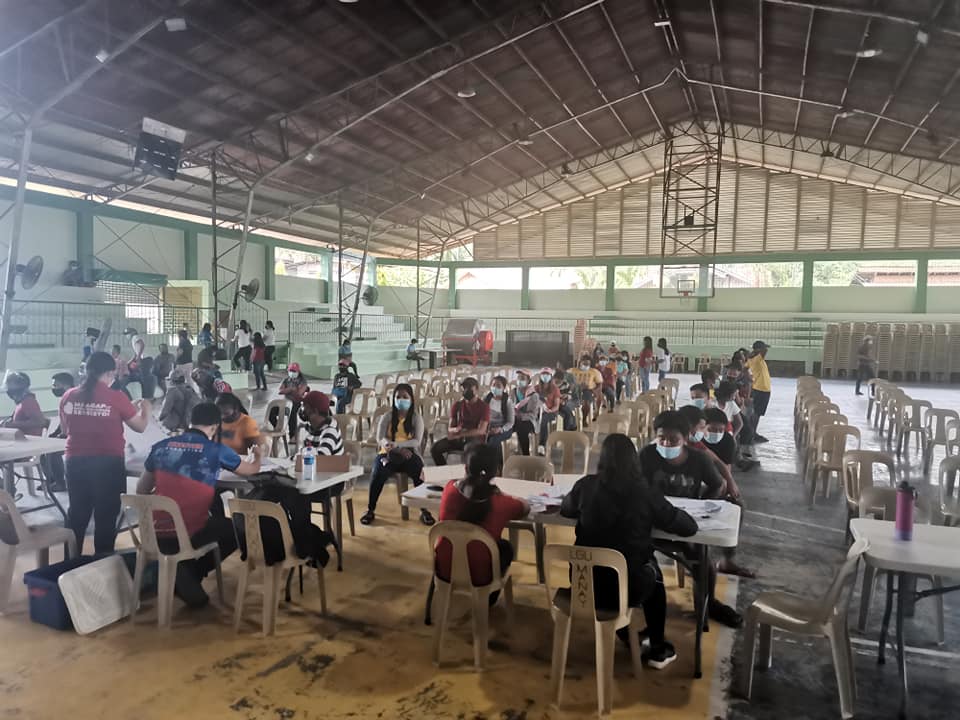 Some 1000 indigent residents in 17 Barangays of Municipality of Manay have benefited from the program of the Department of Social Welfare and Development (DSWD) that helps communities deal with the impacts of climate change. Under the DSWD's Risk Resiliency Program-Climate Change Adaptation and Mitigation Disaster Risk Reduction (RRP-CCAM DRR), the selection of beneficiaries undergo social process of the program and were given temporary employment through the cash-for-work scheme. The goal of the program is to enhance the capabilities of each individual and encourage the community to unite in order to effectively combat climate change. The program is implemented through projects anchored on the local climate change action plan of LGU Manay.
Article written by: Manay Information Officer
Published: 2021-07-02
-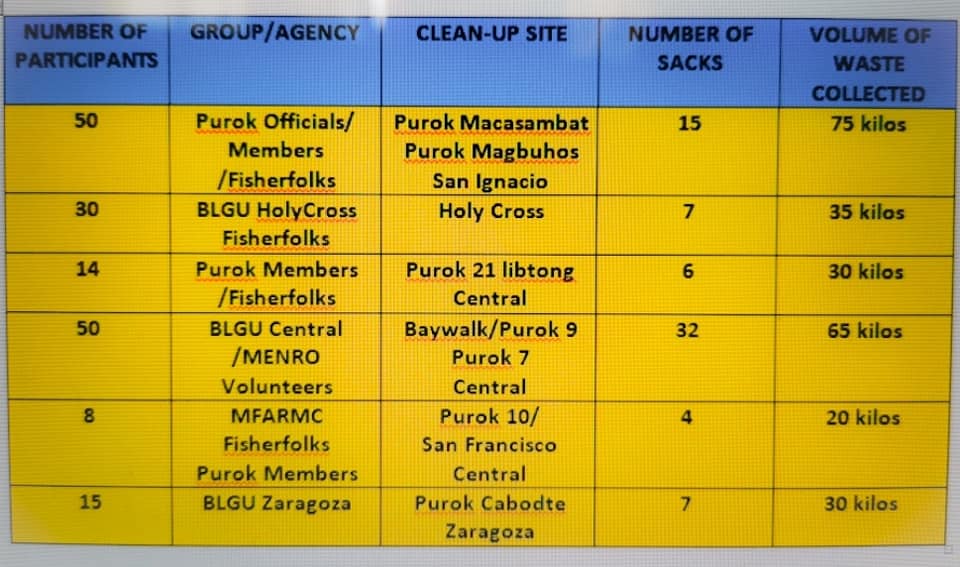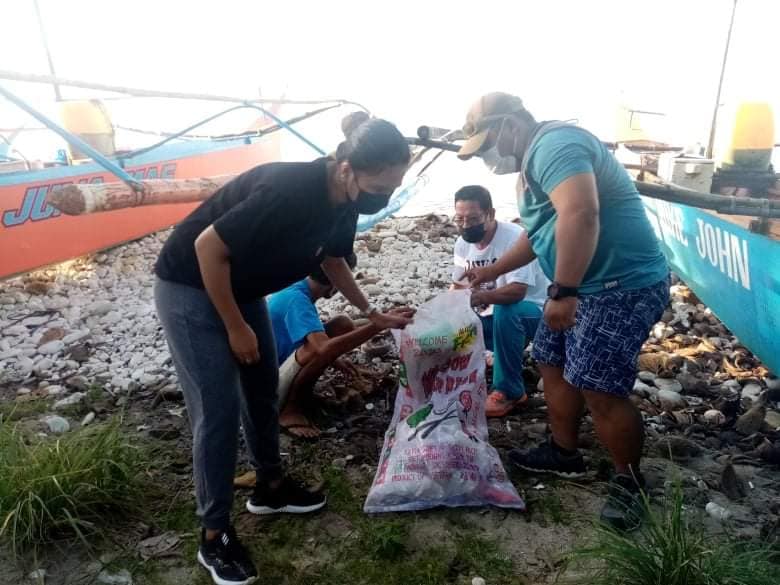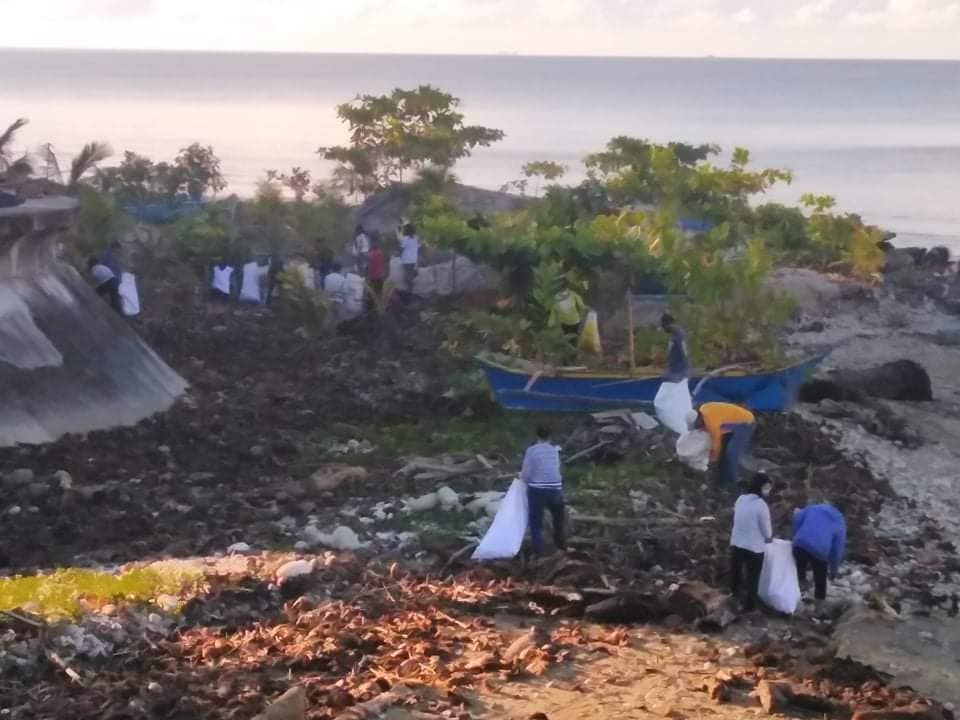 The LOCAL GOVERNMENT UNIT OF MANAY in cooperation of MENRO, MDRRMO, MIO, MAO, MFARMC, Fisherfolks, BARANGAY OFFICIALS and Functionaries, Purok Officials and Volunteers of COASTAL BARANGAYS participated in the clean-up drive along the coastlines on June 30, 2021 at 6am to 8am to coincide with the celebration of 54th ARAW ng DAVAO ORIENTAL with the local theme "Ligtas na Baybayin, Nagsimula sa akin" As early as six o'clock in the morning, volunteers moved quickly to the clean-up sites. Four Barangays including Central, Zaragoza , Holy Cross and San Ignacio in Manay joined the clean-up operation of our coastal areas. While the clean-up operation was in a social-distance friendly activity, the volunteers observed the usual health and safety protocols wearing face masks and hand sanitizing. The clean-up operation was a collective effort engaging community participation in keeping our marine environment healthy and a response to the urgent call of proper waste management. Volunteers picked-up trash along the shore lines and were able to collect wastes which consisted of biodegradable, non-biodegradable and residual wastes. Trash were also collected from nearby surroundings.
Article written by: Manay Information Officer
Published: 2021-06-30
Public Information
---
By embracing the 5 R's of Zero-Waste, in this order, you can help reduce the amount of plastic waste you generate!
Refuse– say no to things you don't need
Reduce– limit overconsumption of what you do need
Reuse – extend the lifecycle of the product
Recycle – learn the best way to sort your waste
Rot – compost anything that remains
National ID Registration Section
---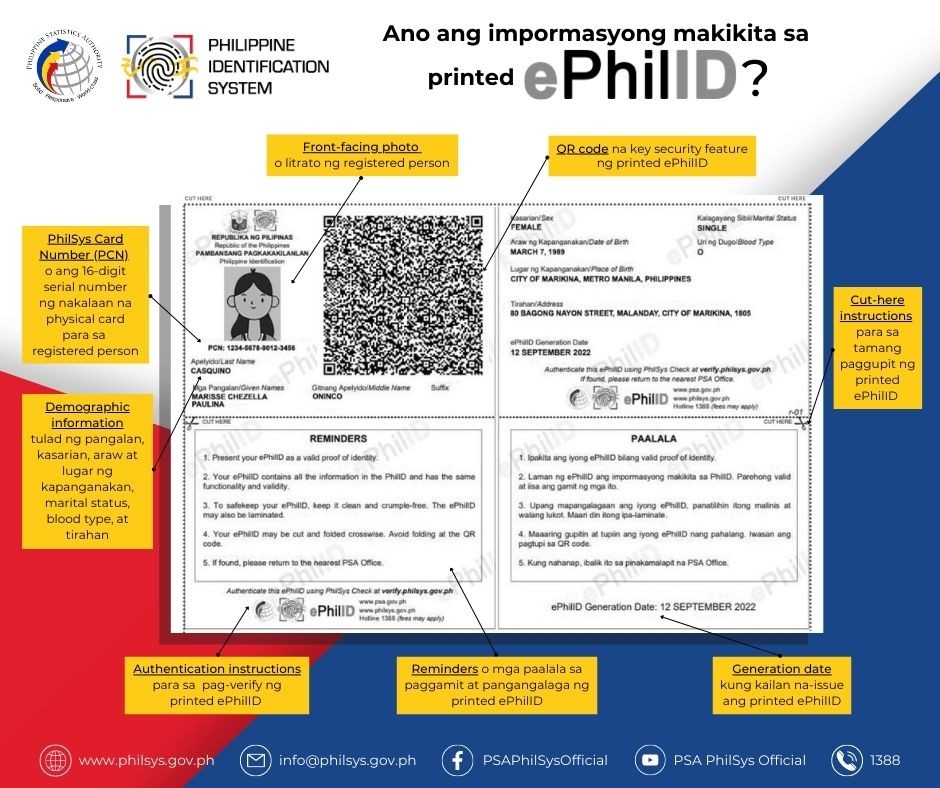 Gaya ng physical PhilID card, ang printed ePhilID ay naglalaman ng demographic information, front-facing photograph, PhilSys Card Number (PCN), generation date, at QR code ng registered person.
Magtungo sa https://appt.philsys.gov.ph upang i-check kung maaari nang makuha ang iyong printed ePhilID.
For those who have registered for the National ID -Track your National ID registration Status here